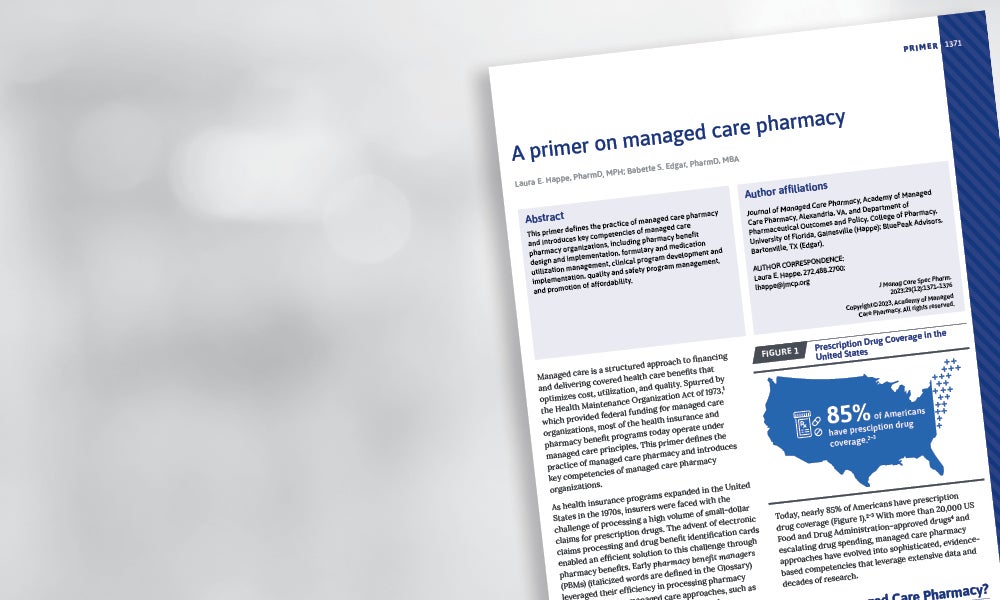 Discover the essentials of managed care pharmacy with AMCP's Managed Care Pharmacy Primer Series — a tribute to Judith A. Cahill, our visionary first CEO. These articles break down complex topics, offering practical insights to help you navigate managed care.
Learn More
The AMCP Health Disparities Advisory Group conducted a landscape assessment to understand the role of managed care pharmacy in identifying and addressing health care disparities. Explore their findings and discover opportunities to dismantle inherent health disparities in the new white paper.
Download Now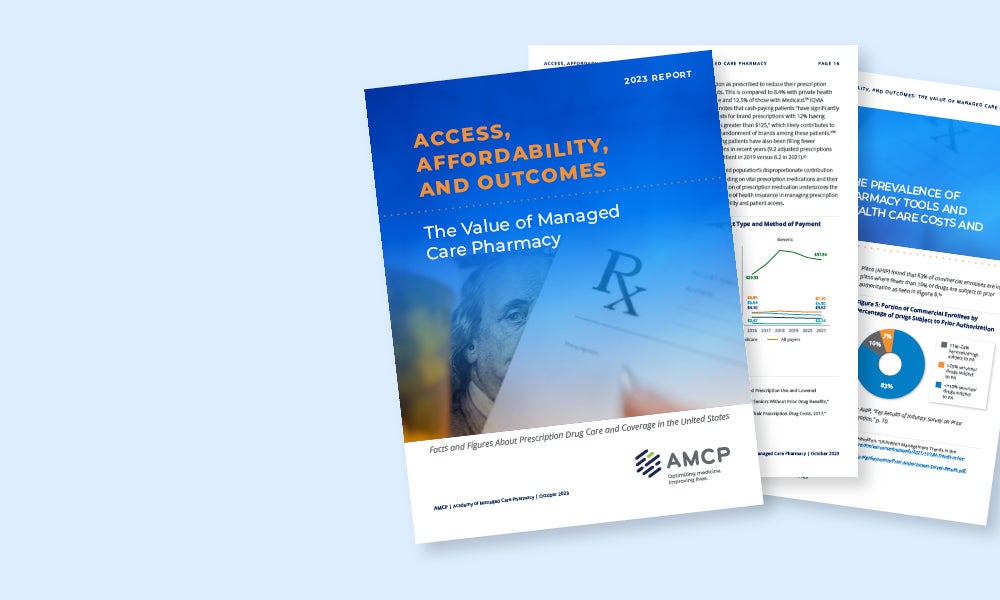 AMCP is proud to release our inaugural "Access, Affordability, and Outcomes: The Value of Managed Care Pharmacy" report, a guide to raise awareness about managed care pharmacy and how it helps millions of patients nationwide.
Read the Report
What Is Managed Care Pharmacy?
The practice of managed care pharmacy applies clinical and scientific evidence to support the appropriate use of medications to enhance patient and population health outcomes while optimizing the use of limited health care resources.
How Does AMCP Fit In?
AMCP is the professional association leading the way to help patients get the medications they need at a cost they can afford. AMCP's diverse members leverage their specialized expertise in clinical evidence and economics to optimize medication benefit design and population health management so patients can access cost-effective and safe medications and other drug therapies.