Rutledge v. The Pharmaceutical Care Management Association (PCMA)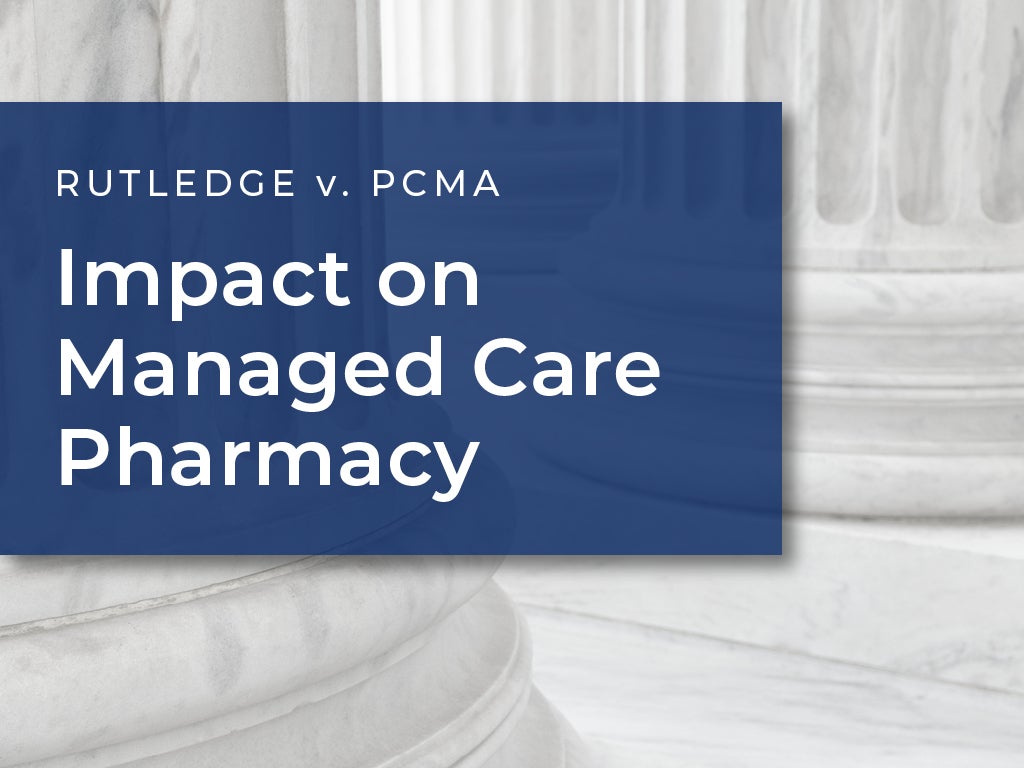 AMCP's interest in this case is to protect the ability of AMCP members to improve patient outcomes and ensure that nearly 300 million Americans have access to the medications they need at costs they can afford. If individual state laws preempt the Employee Retirement Income Security Act (ERISA) in governing employer-sponsored health plans, the door will open for every state to individually regulate health benefit plans, including pharmacy benefit plans.
The result would be a situation that is unworkable for multi-state employers and the plans that administer their health care benefits. It would drive up health care costs and preclude the use of utilization management programs that improve patients' health outcomes and ability to access affordable medications.
AMCP's intent is to protect the ability of managed care pharmacy professionals to continue the important work they do to help ensure patients have access to needed medications at affordable costs.