A Message from the AMCP Foundation President: Allan J. Chernov, MD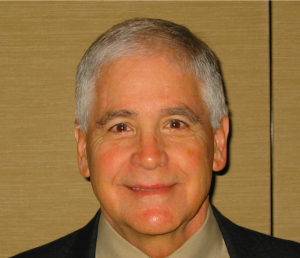 "Sock it to me!" Remember this catchphrase from Laugh-In? I'll bet it evokes a smile and fond memories for we "of a certain vintage" of that smash hit 60's TV show. 

Your AMCP Foundation launched a sock collection project at Nexus 2016, dedicated to supporting communities in Nexus and Annual Meeting host cities "one pair of socks at a time." That first year we collected 516 pairs of socks. Since then, donations have been stuck in the 500+ zone…except for a spike to over 1,100 pairs at the 2018 Annual Meeting, which Pharmerit generously sponsored. 

Well, now the stage is set to really "sock it" to the Foundation! Let's thump through the collection record from those halcyon days last year and knock out a new sock collection "best ever" at the 2019 AMCP Annual Meeting. 

This year, the Foundation has teamed up with the local charity, Ladle Fellowship, which is known for feeding, clothing, mentoring, and providing medical screenings for the poor in San Diego. All brand-new socks are welcomed in adult and youth sizes. Get your friends and family involved! You don't need to attend the AMCP Annual Meeting to donate. Donate from wherever you are by using our Amazon Wish List. Simply add socks to your Amazon cart and choose Ladle Fellowship's Gift Registry at checkout.

I know we can do it! As ever, thanks for your ongoing support of the AMCP Foundation. Hope to see all y'all at 2019 Annual Meeting!