Patient Reported Outcomes Partnership Forum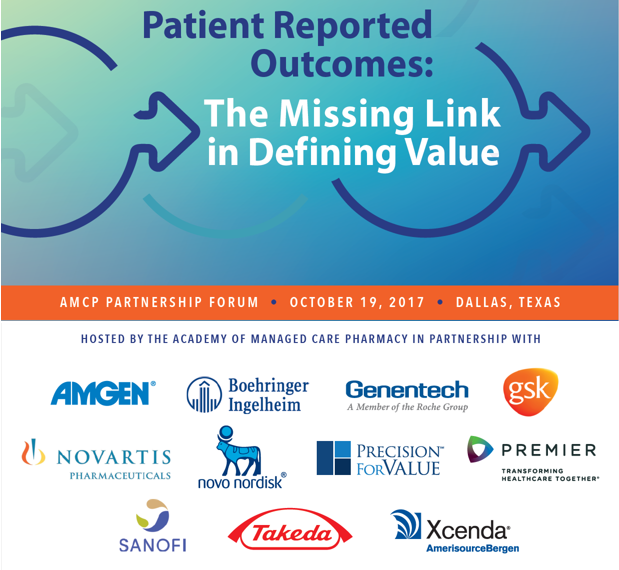 The AMCP Partnership Forum, Patient Reported Outcomes: The Missing Link to Defining Value, which took place on October 19, 2017, found broad consensus on two critical issues: the importance that patient reported outcomes (PRO) can and should play in defining value, improving patient care and implementing value-based payment model and the elements that need to be in place in the health care system to achieve that.
The Forum was moderated by Joel V. Brill, MD, FACP, Chief Medical Officer at Predictive Health. 
The Forum was held in partnership with Allergan, Amgen, Boehringer Ingelheim Pharmaceuticals, Genentech, GlaxoSmithKline, Novartis, Novo Nordisk, Precision for Value, Premier, Sanofi, Takeda and Xcenda.
Additional Materials: