Diabetes Partnership Forum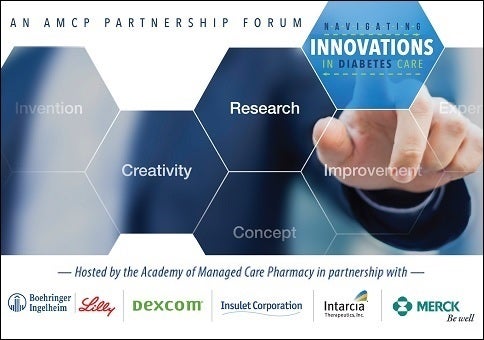 The AMCP Partnership Forum, Navigating Innovations in Diabetes Care, which took place July 19-20, 2016, gathered national health care decision-makers to focus on innovations in diabetes care that are producing changes to treatment options, patient engagement, accountability and patient-provider interactions. At this forum, participants examined how new therapies and tools — such as those administered in a physician's office and those delivered by mHealth solutions— are changing the delivery of care and improving patient outcomes. Participants identified gaps in evidence for adopting new technologies and provide recommendations on clinical outcomes of importance to managed care organizations.
AMCP will use the resulting recommendations to develop educational programming and tools for Academy members, and to help facilitate the implementation of strategies that improve diabetes care.
The Forum was held in partnership with Boehringer Ingelheim and Eli Lilly and Company; Dexcom, Inc.; Insulet Corporation; Intarcia Therapeutics, Inc.; and Merck & Co Inc.
Additional Materials: