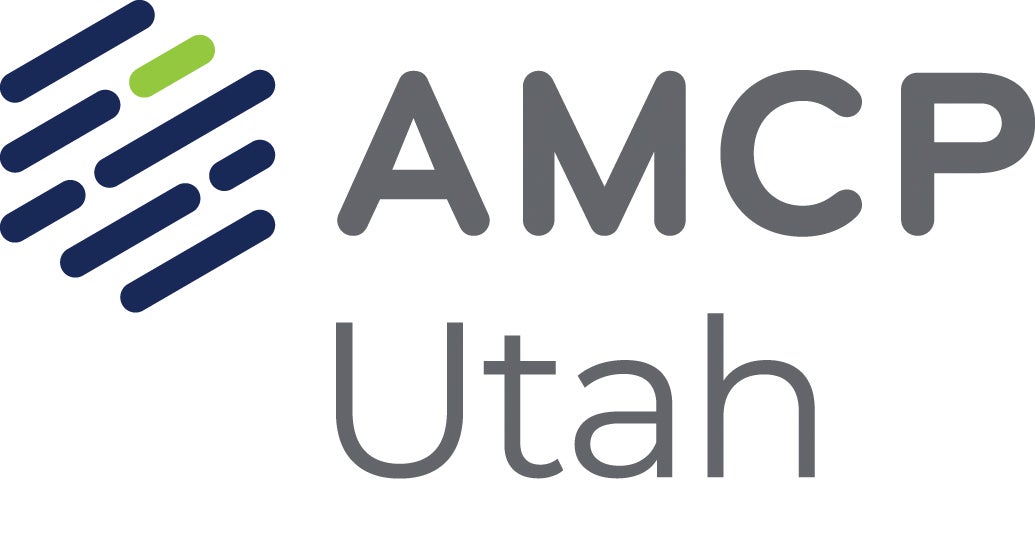 Mission
Utah AMCP was formed to meet the local constituency needs of AMCP members living and working in Utah. It works to meet these needs through the promotion of the principles of managed care pharmacy, local grassroots advocacy of critical legislative and social issues, educational opportunities for its members, and networking opportunities.
Leadership
President: Jonathan Magness, PharmD
President-Elect: Caitlin Arnwine, PharmD
Immediate Past President: Sharon Cahoon-Metzger, PhD
Secretary/Treasurer: Tavan Parker
Event Coordinators: Andre Hejazi, PharmD; Kelsey Lockwood, PharmD; Weston Schmutz, PharmD; Shannon Sturtevant, MBA, MS
Social Media: Lauren Alai, PharmD
Student Liaison: Michael Stapley, PharmD
Member Dues
There are no additional charges to be a Utah AMCP member, however, you must be a current AMCP member for affiliate membership.
Events & Activities
Attendees and Speakers at Utah AMCP 2022 Pharmacy Summit

| | |
| --- | --- |
| | |
| | |
Thanks to these generous Summit sponsors!
Follow Utah AMCP
Contact
For more information, please contact View Email Address.
Join Our List
Affiliate information is automatically sent to an AMCP member who resides in an affiliate state or region. If you are a current AMCP member who lives outside an area covered by an affiliate or a member who wants to be added to another affiliate roster, please log in to the AMCP member portal, go to "My Profile," and scroll down to see affiliate membership to change/add affiliates. Affiliate lists are only open to AMCP members.   
Founding Members
Diana Brixner, Brieana Buckley-Cox, Doug Burgoyne, Eric Cannon, Jeff Dunn, Christy Heiner, Joanne LaFleur, Carrie McAdam Marx, Matt Mitchell, Jake Murdock, Sushma Patel, Barbara Roper, and Ken Schaecher