Mission
The Southwest Affiliate of the Academy of Managed Care Pharmacy (Southwest AMCP) will provide:
An organized approach to providing services to all managed care pharmacists and professionals in the state
Opportunities for education, networking and advocacy for managed care pharmacists and professionals in the state
Avenues in which strategic projects important to its members can be considered; and services and programs at a local level.
States that are included in Southwest AMCP include Arizona, Arkansas, Louisiana, New Mexico, Oklahoma, and Texas.
Leadership
President: Thomas Nguyen, PharmD
President-Elect:  Abby Shimon, PharmD
Secretary/Treasurer Co-Chairs: Kristin Pareja, PharmD; Tara McKinley, PharmD
Immediate Past President: Justin Weiss, PharmD
Advocacy Committee Co-Chairs: Penny Surratt, RN; Crystal Henderson, PharmD; Kathy Usher, MA, MBA
Education Committee Co-Chairs: Terry Cothran, PharmD; Jomy Joseph, PharmD
Membership Committee Co-Chairs: Kristi Kemp, Grace Pelkowski, Jasie Sanchez, PharmD
Volunteers Wanted
Southwest AMCP is a volunteer-driven organization and welcomes your help. Click here to obtain the Southwest Volunteer Form.  Once completed, submit your completed form to View Email Address.
Member Dues
There are no additional charges to be a Southwest AMCP member, however, you must be a current AMCP member for affiliate membership.
Events & Activities
SOUTHWEST AMCP 2022 DAY OF EDUCATION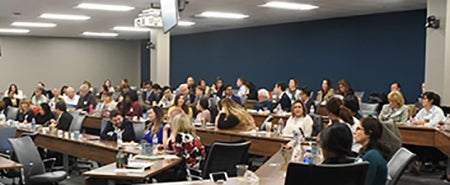 Saturday, February 26, 2022
9:00am– 5:00 pm (Reg opens 8:00am)
University of Houston
4455 University Drive
Second Floor, SC South Multipurpose Conference Room
Houston, TX 77204
 
Pre-Event Reception
Friday, February 25, 6:30-8:30 pm
Truckyard Houston
2118 Lamar Street
Houston, TX 77003
Beverages and food available for purchase
RSVP Required 
 
COVID SAFETY
Southwest AMCP is committed to enhancing the safety of its events. To that end, Southwest AMCP has made the decision to strongly encourage vaccination and request that all attendees wear masks in accordance with current CDC guidelines. Attendance is welcomed, completely voluntary, and at your own risk.
Attendee Registration

Sponsor Registration
Contact
For more information, contact us at View Email Address.
Follow us on LinkedIn
Join Our List: Affiliate information is automatically sent to any AMCP member who resides in an affiliate state or region. If you are a current AMCP member who lives outside an area covered by an affiliate or a member who wants to be added to another affiliate roster, please click this link to subscribe to their list. 
Founders-Charter Members
Michael Arizpe, Robert Atkins, Don Bishop, Fred Brinkley, Kim Caldwell, John Chaddick, Tracy Copeland, Paul Godley, Phyllis Graham, Dana McCormick, Audrey Rattan, Monica Reed, Cathy Salinas, Deb Schering, James Stryker, Chelsea Thomas, Tom Tran, Linda Tarkowski and Sherry Yaft.