Chapter Leadership Academy

Welcome to the 2019 AMCP Chapter Leadership Academy - Building Your Brand: An Rx for Success 
The AMCP Chapter Leadership Academy (CLA) is held in conjunction with the AMCP's Annual Meeting. The annual AMCP CLA brings together four officers and advisors from each of the AMCP Student Chapters to equip them with tools and best practices to improve their chapter's experiences. The AMCP Chapter Leadership Academy also features a keynote address and networking opportunities with other chapter leaders.  
NEW to 2019! Present your CLA project to all of AMCP's Annual Meeting attendees through the Student Pharmacist Connect: Chapter Activity Poster Showcase on Tuesday, March 26 from 5:30 pm – 7:30 pm. Present a poster on a service event or activity that your AMCP Student Chapter has hosted in the exhibit hall! Network with student pharmacists, Diplomats, committee members, and practicing professionals from across the country! For more information and to secure your spot, click here. 
AMCP Student Chapter Leaders will receive information to this invite-only program by January 25, 2019. Please find the line-up of events below!
March 27, 2019, in San Diego, California 
8:15 am – 8:50 am           Registration and Breakfast 
8:50 am – 9:00 am           Welcome and Introductions from AMCP Leadership 
9:00 am – 10:00 am        Building Your Brand: An Rx for Success 
The purpose of this activity is to review the importance of personal and organizational branding. Ashlee Klevens Hayes of RxAshlee will discuss strategies to implement and maintain strong brand identification. She will first focus on personal branding and social media strategies. She will also offer support to AMCP Student Chapters in creating their campus brand to increase competition.
After attending this session, participants should be able to: 
Recognize the importance of personal and professional branding. 
Explain the principles that make a compelling and enduring brand. 
Develop a strategic plan to brand AMCP Student Chapters in a competitive campus atmosphere. 
Keynote Speaker: 
Ashlee Klevens Hayes, PharmD, MHA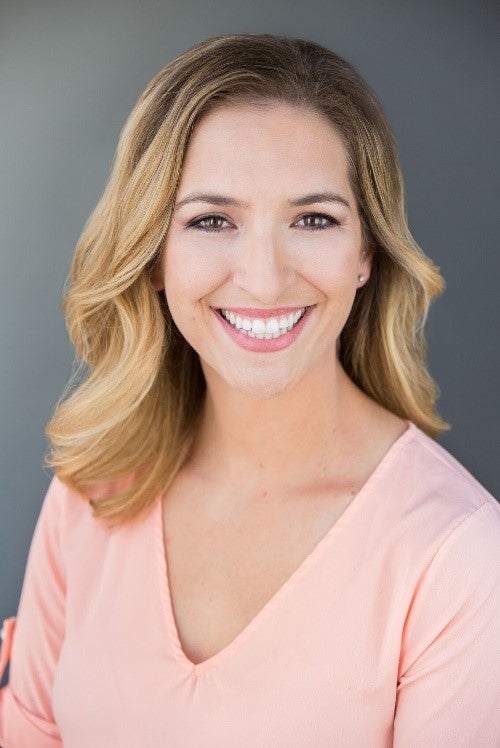 Ashlee Klevens Hayes is the founder of Rx Ashlee, a career development company that focuses on business development, branding, marketing, and interview preparation for healthcare professionals. She is also the USC School of Pharmacy Career Strategist where she offers support to students in all areas of career development. Ashlee is also the host of the Rx Buzz Podcast affiliated with the Pharmacy Podcast Network which has been consistently ranked in the top 30 business podcasts on Apple iTunes. After graduating from the University of Southern California School of Pharmacy, Ashlee completed a two-year residency focusing in health system management at the University of Kentucky, as well as a Masters in Health Administration from the University of Kentucky. Ashlee has been in the pharmacy field for over 16 years and rose to the level of Director of Clinical Operations, in a pharmacy software company, before moving to her current role in coaching and consulting.
10:00 am – 10:15 am      Break 
10:15 am – 11:00 am      Presentations & Panel Discussion 
Student representatives will present their Chapter Leadership Academy Turn-key projects to the entire CLA body. This will allow students to share their strategies in engaging their chapter and community. This will also highlight AMCP student members and spark interest among other leaders in attendance. Students will then be asked to engage in a Q&A session with the panelists regarding barriers and successes.
11:00 am – 11:50 am      Roundtables 
Facilitated table discussions with each presenter will allow for continued conversations and guidance.
11:50 am – 12:00 pm      Closing Remarks and Wrap-Up 
12:00 pm – 1:00 pm        Networking Lunch 
For more information, please contact AMCP's Student Development team and/or visit Chapter Leadership Academy Turnkey Projects