Show Notes
On today's episode of PopHealth Week our guest is Eddie Martucci, PhD, co-founder & CEO of Akili Interactive, a company getting to the root of cognitive impairment by creating personalized digital therapeutics engineered to directly improve cognitive impairments. Akili's medicines look and feel like high-end interactive action video games but, unlike typical video games, they are informed by decades of neuroscience research and built with proprietary technology developed to target and treat cognitive impairments at their specific sources in the brain. We discuss Akili's vision, mission, and progress, as well as the first FDA-authorized prescription video game treatment for cognitive impairments in patients with conditions including ADHD, multiple sclerosis, depression, autism, and COVID brain fog.
Transcript
Gregg Masters  00:07
Welcome, everyone. I'm Gregg Masters executive producer and co-host of the AMCP Podcast Series powered by PopHealth Week on HealthcareNOW Radio joining me in the virtual studio is lead co-host Fred Goldstein, president of Accountable Health LLC. Today we have the pleasure of speaking with Dr. Eddie Martucci, CEO and co founder of Akili, Achille changed our perception of medicine when they received FDA authorization for the first prescription video game treatment. Akili brings together neuroscience technology and entertainment to develop video game-based treatments for cognitive impairments in patients with conditions including ADHD, multiple sclerosis, depression, autism, and COVID. Brain fog. And with that introduction, Fred, over to you.
Fred Goldstein  00:59
Thanks so much, Gregg, and Eddie. Welcome to the AMCP Podcast Series powered by PopHealth Week.
Eddie Martucci  01:04
Thanks so much, Fred. Happy to be here.
Fred Goldstein  01:06
Yeah, it's really a pleasure to get you on and give me a fascinating discussion in the first of a three-part series. So, let's start with your background and your current role.
Eddie Martucci  01:15
Sure, my name is Eddie Martucci. I'm the founder and CEO of Akili, which is a prescription digital therapeutics company. So, I've started the company, I've grown the company and I still run it today. My background historically is I'm trained as a scientist PhD in biochemistry and biophysics from Yale and then cut my teeth starting innovative healthcare companies the last of which is Akili.
Fred Goldstein  01:39
Fantastic. And what exactly is Akili, and how did it start?
Eddie Martucci  01:43
Yeah, so Akili is a prescription digital therapeutic company, meaning we're a company that develops the first new type of medicine that is actually delivered entirely through software, meaning the software itself is actually treating disease. And so, we started this company over a decade ago, and had a pretty big vision, there were no products like this at the time. And we decided that it was critically important for the future of healthcare to enable software not just to help medicine, but to actually be the medicine. And so that's what we've done. There's now an industry of digital therapeutics out there. What Akili is is pretty unique. In this space, we focus entirely on mental and cognitive health. We aren't delivering behavioral therapy, we're delivering sensory and motor stimuli through the software, which actually is activating specific neurophysiology to treat these conditions. And the icing on top is we develop all of our treatments to look and feel and be experienced, like consumer entertainment video games. So, we do, I have to tell you about it, I'm sure, we do have our first product which is on market is the first and only prescription treatment in the world that's delivered through a video game.
Fred Goldstein  03:01
Wow. And so, this product is really for cognitive impairment. I want to talk a little bit about that and sort of how large a problem that is in the country.
Eddie Martucci  03:09
Sure, yes, the product EndeavorRx, which is our first product that isn't on the market, is for children with ADHD. So there is today a prescribable version of this called EndeavorRx for children with ADHD, treating attention functioning in children eight to twelve years old. And you can see by that label attention functioning, which is something we wanted in our label, we're really targeting the cognitive components of ADHD, meaning how children are thinking and processing information and essentially able to pay attention. If you zoom all the way back out in health care. What we do across all of our various indications on our product platform is exactly that. We're targeting cognitive functioning in medicine. This, what this means is there's different symptomology that we talked about humans are very complex creatures, right? We have symptomology, and how we behave, we have symptomology, and how we feel what we're focusing on are the symptoms that are how essentially how people think. How people are able to go about their day, conquer their goals, maintain focus, and have an interaction in the world that's positive. That hasn't traditionally been part of medicine, but it is one of the largest complaints across all of behavioral medicine and mental health care. It hasn't been directly targeted. And that's what we aim to do.
Fred Goldstein  04:32
So where was the product developed? Where did this thing come from?
Eddie Martucci  04:36
The initial technology for the product, it's termed SSME, selective stimulus management engine. That's our technology platform. It came out of about a decade of research out of UCSF, and so, an inventor, a well-known neuroscientist, by the name of Adam Gazzaley, who runs the UCSF Neuroscape and Neuroimaging center had research over the better part of a decade, what were the weak links in frontal cognitive processing, so things like attention and working memory and speed of processing. And based on that research, which is now published in many different journals, he started to work on an intervention, that using that very exquisite and sophisticated neuroscience underpinnings of the conditions, he then developed an intervention that actually could target it. Now, of course, it's academic. It was in a university. So, the initial intervention was very much a prototype. And Akili's role at that point was, I met Dr. Gazzaley, I was just fascinated with some of the earliest data. I thought it was the first piece of software that I thought could have, quote, unquote, prescription-grade effects. And so we really embarked on a journey together, where Akili became the developer, and commercialize all of this really groundbreaking technology. And we've now brought it all the way through an FDA approval and, it's now being prescribed by doctors.
Fred Goldstein  06:06
That's really fantastic. And obviously, this whole area of mental health is really beginning to get a lot more attention. The President is now focusing on it, and people are beginning to recognize just how important it is we've tended to provide a little bit of short shrift when you look at it from the insurance perspective, dealing with mental health. So how does it clearly fit into that larger framework?
Eddie Martucci  06:25
I think in two different ways. The first is that you're absolutely right, we don't do enough in mental health in society. So, you talked about insurers, of course, and some of our focus in our discussion. But more generally, in society. Despite things like mental health parity, despite better recognition, we're not actually really treating mental health in the same way we treat a lot of physical disorders. And one of the biggest ways that that manifests is that we don't put importance on on patient complaints that relate to internal mental processes. So, I'll give you an example. In multiple sclerosis, it's been well known for decades that one of the biggest complaints is patients show up at a Doc and they say, my pain is gone, and I'm walking better again, but I can't focus at work anymore. I am having a lot of trouble, I can't go back to work, I'm not as quick as I used to be. And it's kind of been brushed aside as well, that's not, we treated the medical part. And this internal process, these kind of quieter symptoms, if you will, are given a backseat that has come to the forefront in this mental health crisis. What what President Biden is, is really highlighting and has highlighted in the past is that the world we live in with social media, the world we live in with stress and anxiety, what's happening is these more silent issues of cognitive functioning are coming to the forefront, they are no longer silent. Patients are yelling about it, they want more options. And so that's that's what we can uniquely do, which frankly, existing treatments can't, they don't target the cognitive issues. That's one component. But I think if you take a different perspective, there really is a macro systems issue here, where patients have extremely little choice in their types of treatments today. And if I focus on our first population that we're serving in the market, children with ADHD, there are essentially two standards of care. There's drugs and there's behavioral therapy. And behavioral therapy is actually generally recommended as as one of the frontline therapies, especially in young children. However, it is well known that because of this mental health crisis, we do not have enough capacity to serve the needs of children and adolescents, which then essentially means we are restricting families to a single option, which is pharmaceuticals drugs that have well known side effects. For some patients, that is the right option. But we know for many patients, they're either looking to use a non-drug option, or they're looking to add something without having to escalate dose or go on to complex medications for their children to add another option. So software as medicine that is approved in in children with ADHD or any behavioral condition. And, and therefore I think we do offer a brand-new choice. When people are frankly very concerned about overuse of medications, they're very concerned about being limited to only that choice or nothing. And that's where I think not only our product EndeavorRx but more generally this field can really start to help and I hope that the rest of them the medical system starts to see and deliver for our patients as well.
Fred Goldstein  09:41
And when you think about this, as you pointed out this the the lack of therapists out there the the volume of therapists that we need this solution because its digital software based, whatever is scalable, I mean it's just can go anywhere. 
Eddie Martucci  09:54
This is totally right Fred. Yeah, it's really interesting. There's you're dead on Uh, this is one of the benefits of software is it's as or potentially more scalable than medication. Sometimes software gets relegated in like new, interesting novel software and healthcare gets relegated to early adopters, right? Or it gets relegated to, you know, Silicon Valley. So, if you happen to live in Silicon Valley, you might get exposed to something. But the real benefit and beauty of software is it should be able to go to literally anyone who has a phone. And our treatment today, for instance, works on iPhones and Android devices. And so, it covers the vast majority of households across the country. So, my vision is, when we want to deliver to the country, we want these products to be as ubiquitous as medication meaning anywhere a patient is that has an issue, they're talking with their doctor about a prescription, they have a digital option to talk about. Now. It's a new field. So many providers don't quite know about this yet. But it's it's changing very, very quickly. And I think you're right, we should be and want to be delivering to people exactly where they are, it's become more important than ever. 
Fred Goldstein  11:07
Yeah. And it raises an interesting issue before we get to providers, is that when you think about this, as the government also is trying to expand access to digital health, to the technology to high bandwidth, broadband, etc, you now have something that could potentially solve some health equity issues as well.
Eddie Martucci  11:25
Something I'm very, very passionate about, and I agree with you. I'll give you actually a little bit deeper than then most people would realize about digital products. The the highest aspirations, we have to solve health equity in traditional medicine tends to be access, right? Meaning let's make sure access is equal across everything. But actually, access is not the end goal. If we're honest, right? There's access but what we really want is equitable use of products and equitable benefit, right? We want patients
Fred Goldstein  11:57
Outcomes
Eddie Martucci  11:57
 Yeah, outcomes. Exactly. Now, traditional medicine is really tough, you stop at access, because we know if a prescription is written, and we really don't know much else. With digital treatments, like EndeavorRx, we actually know when the product was opened, how much it's being used, if it's being used properly, and we can trace back the outcomes, at least the ones that are measured on our platform, you know, children are inputting data, parents are inputting data, we have the whole thing. So, I actually think there's the opportunity now that also means the burden of making sure we do it, but man in the future of this industry, to be able to have a product type that really can close the loop and lead to equitable outcomes. It's It's huge, and it's, it's so important to strive towards.
Fred Goldstein  12:41
So that's great and getting to the issue now Eddie of physicians in prescribing new area, digital therapeutics, prescription based FDA approved, how are physicians and others health plans, etc, looking at this issue?
Eddie Martucci  12:57
Ooh it's good you threw health plans at the last minute there. So, I was about to answer. I was about to answer one way. And I actually think there's a little bit of a divide or disconnect there. So, what we see is that this mental health crisis is real, right? Patients in bigger numbers than ever before showing up at their docs. Doctors have been looking for new options, especially in areas like ADHD, where there have been very new, very limited new options in the last few decades. They're looking for new options. And we know there's an increasing concern around, you know, medication as the only treatment option. So those three things are coming together. What we're seeing now, that we have a product that has an FDA label has been through that adjudication process, efficacy and safety looked at, and we have all the data published. We see a high receptivity, so we haven't even launched the product in a kind of formal launch way, we're doing that later this year. We've already seen prescriptions come in from, you know, it is available to be to be written by prescription, and we've been testing and building the prescription system. We've already seen prescriptions come in from every state in the country. Few thousand docs have already written prescriptions for EndeavoRx. So, what that tells you is this is not on the provider side, this is not a few ivory tower docs or this is not a few geographically you know tight located docs who are willing to write prescriptions here, Docs are by and large. Once they see the data, once they see the FDA label, they're very interested and most Docs will write, and they'll try for patients, especially if patients are interested. Now, you asked health plans, or you know the broader insurance industry. I think awareness has been low up until very recently. So, I actually think we haven't seen large uptake. You've seen a couple plans start to step up, right? You've seen a couple plans start to acknowledge digital therapeutics and even a few coverages here and there which is positive. But I think the awareness historically was low enough that health plans and insurance didn't quite know how to deal with digital therapeutics. I think if that continues, then it's now just an excuse because I think everyone now is pretty well educated on digital therapeutics. There are a handful of prescription digital therapeutic products that have a large corpus of data that are now like EndeavorRx talking to health plans. Like I mentioned, you're starting to see the first few groups step up for, in our experience and in our market, children with ADHD. It's only a few single-digit percentage of our prescriptions that are actually covered today, and we think that's not fair and not ethical. And so we're very committed to working with payers, with health plans to see this grow. I think we know that this is a population that's in high need, and I do expect it to grow, I expect more and more insurers to really get behind and step up especially because this is a cost-effective option. That is, you know, that is just as validated as other medicines out there. So little bit of a time will tell but I think we're seeing the momentum really start.
Gregg Masters  16:08
And if you're just tuning in, you're listening to a live edition of the AMCP Podcast Series powered by PopHealth Week on HealthcareNow radio, we're talking with Dr. Eddie Martucci, CEO and co-founder of Akili about a new category of medicine they are pioneering also known as digital therapeutics. Akili's video-game-based cognitive medicine is now being prescribed for inattention in children eight through twelve with ADHD and the company is studying the technology in several other patient populations. For more information, please visit Akili interactive and that's A K I L I interactive.com. And for more information about their product, EndeavorRx, visit endeavorrx.com.
Fred Goldstein  17:00
It's fantastic. And it is early, you know, there are few products out there, as you said, that have gone through the process of getting FDA approved for this type of work. And so the question I sort of had is you talked about these physicians now prescribing this, just out of the blue kind of are you seeing that? Mostly pediatricians? Is it child psychiatrist? Is it both? What were you seeing?
Eddie Martucci  17:20
Yeah, largely general practice pediatricians, which surprised us? Right? Sometimes you think about adoption of new products is really heavily specialty psychiatry. But no, we're actually I think, again, speaks to the need and why even though it's a bit early in this field, I think the need and the urgency is there for broader scale coverage and insurance. Because your average general practice pediatricians when they hear about it, or when they're asked about it are prescribing to patients. So that's the majority. That's what we see in our data. We do also see specialty psychiatrists prescribe. So, it's a product that has broad utility in the provider base, we actually also see a lot of psychologists and therapists who tend to treat these conditions without medications, they're also very interested they were trained in cognitive science, so they understand how our product works. So really broad utility and the provider base that I think a tool like ours can help. And I do think in this growing industry, you're going to see more and more sort of general practice providers get more comfortable with this. I don't know if you saw this AMA digital health report just last week, and it was who the percentage of docs using digital therapeutics today in their practice, just 10%. Right, so it's a vast minority, the percent that predicted they will start using it within the next year 40%. So, I think what we're looking at is a flood of need and a flood of docs who are essentially going from a vast minority to maybe half of all docs will start using digital therapeutics. And to your point, there's only a handful of products out there. So, I think this is great for, obviously, the industry. It's great for patients. We know patients want more options, and doctors want to serve that. So, I think all of these things are coming together. And you know, it couldn't be at a better time because this overprescription of medication problem, this mental health problem. These are really weighing on patients' minds, and we just need more options.
Fred Goldstein  19:20
And you've applied this terms of cognitive impairment to one area, ADHD over time. Do you see that expanding as well?
Eddie Martucci  19:29
Absolutely. The really interesting thing about our approach and I think really new treatment approaches generally is we're not starting from a DSM criteria, meaning the technology was not developed to be an ADHD treatment or developed to be a depression treatment. It was really developed to target the functional cognitive impairments and the fascinating thing about cognition is independent of the cause the functional impairments might look very similar across very different population. So, to put that in real terms, and not just you know, scientific jargon, an ADHD patient, and a multiple sclerosis patient, and a depressed patient, one child, one adult, those are very different causes very different etiology of disease. However, the most common complaints in all three of those populations cognitively is, "I have trouble paying attention", "I'm easily distracted". And so given that our technology works on the functional, the downstream functional, issues with the disease, and we can potentially fix that. We started early, doing research across all of these diseases, and more. So, we actually have randomized controlled data, obviously, in ADHD. But we've run randomized controlled trials in adults with depression adults with multiple sclerosis, we have some supportive data in lupus, and children with autism. So, we've got kind of a broad base, and we've shown really exciting efficacy and all of those, that's all published data. So those are some of the areas that we're really excited about, I think there's there's an acute need, in some areas, there's a chronic need, they need that we absolutely couldn't foresee coming, because no one could is COVID. And I think COVID directly with what's called COVID fog, or long COVID has essentially create a brand-new cognitive epidemic in our society where, you know, the stress of COVID. And the COVID infection itself has led to this. So, we're also running, we're running trials with actually a version of our EndeavorRx product in controlled trials with Cornell and Vanderbilt, to try to look at for the first time a direct treatment for these cognitive impairments related to COVID infection. So, it's just the tip of the iceberg. I mean, this cognitive crisis, it exists almost everywhere, and we're trying to, you know, stepwise, sequentially through the areas that we think are in biggest need.
Fred Goldstein  22:00
And as you look at those on a go-forward basis, how long would that process typically take for you to say, hey, we've got this other area we think this might work in, we need to run this through, obviously, the studies etc, get off to FDA and kind of a process?
Eddie Martucci  22:15
Yeah, because we're a company that leads with clinical trials, and with FDA review of both safety and efficacy, it's not, you know, months, right, it is a couple of years. So, when we, you know, we like to do top-tier clinical trials, randomized controlled trials with top-tier academic research institutions, as well as commercial groups. So our trials are, you know, shorter sometimes, but not, you know, an order of magnitude shorter, you need to still run the trials and get the patients and read the outcomes. And then yes, there's an FDA approval process as well, that we go through. But we're talking a handful of years, as opposed to sometimes, you know, with novel agents in the drug world, that could be a decade or a decade and a half. So, we're still talking about, you know, shorter by a factor or two and certainly more economically feasible, because it's probably an order of magnitude cheaper to run these types of trials, and then bring them through FDA. So, it's really exciting as an entrepreneur, with a new medicine modality to be able to bring this from idea through real data, that it's helping patients and potentially through FDA and to market in a shorter time and cheaper than our traditional medical system.
Fred Goldstein  23:38
And obviously, Akili recently went public, what was the thinking behind that? And what is that allowed you to now do?
Eddie Martucci  23:45
Yeah, I've always been a big fan of two things of the idea that if you're creating a company, that you really want to change society, you need both the girth of funding, and you need and frankly, you need kind of name brand recognition to really pursue a big vision. In the case of Akili, we also really want to have an active relationship with our customers. We don't want to be a medicine company that you don't know the name of. We want you to know our name. We want you to call us if you have a problem with your medicine. So we like the idea of being kind of in the public mindset and helping to change society. So that's one thing I love. The other thing I'd love is don't go public until you really need to. And because I think it comes with all sorts of trappings. I think the short story is after a decade of validating our technology showing it could work across populations, having what I view, I'm a little biased, but a revolutionary FDA-authorized treatment. We think it was just the right time. We want to scale up. We want to help pediatric ADHD patients dramatically. And we have a lot of other populations that need help. So, it gives us that capital flexibility to go ahead and grow this really big vision
Fred Goldstein  25:00
Fantastic, and we didn't really get to this probably should have hit it up at the beginning. But is there some derivation or reason behind the term? Akili?
Eddie Martucci  25:09
Oh, good question. People never asked this. Yeah, well, funny story about that. So, there is a meaning. It's actually a Swahili word, and it means Intellect or wisdom or brain, depending on how people translate it. So, it makes sense. It makes logical sense. And I thought, one of my co-founders came up with the name, and I thought the name was cool. It looked cool. It was kind of a chameleon between like a drug company and a tech, you know, software company. So, I liked it. What we found after the fact, so I can't claim prescients in this. We found after the fact someone came up to us who spoke native Swahili and she said, do you know what it means? We said, Yeah, we think it means brain or intellect or wisdom. And she said, yes, but not exactly. There's actually a it's a connotation. And it's a word that we don't really have a word for here in the English language, which is a wholeness, or a completeness or a wellness of intellect or wisdom or brain health. And we said, Holy Moly, we could never plan that one. So that's what Akili means I'm told, and and it's great, because it's it's obviously, it's nice when every part of your business, even your name is is motivational for your team for the vision that you're trying to accomplish.
Fred Goldstein  26:20
Yeah, well-selected name just falls right into your lap, and you didn't even know. Fantastic. Well, it's really a pleasure to get you on Eddie and talk about this product. We really want to thank you for joining us this week.
Eddie Martucci  26:31
Thanks so much, and this was a great conversation.
Fred Goldstein  26:35
And back to you, Gregg.
Gregg Masters  26:36
And thank you, Fred. That is the last word on today's broadcast. I want to thank Dr. Edie Martucci, CEO and co-founder of Akili. For more information about Akili, visit Akili Interactive. That's akiliinteractive.com. And for more information about their product, EndeavorRx, visit Endeavorrx.com. This live edition of the AMCP podcast series is powered by PopHealth Week. We encourage you to follow, like, and subscribe to the series via www.AMCP.org/podcast or the podcast platform of your choice.  PopHealth Week streams live on Healthcare Now radio at 5:30 am, 1:30 pm, and 9:30 pm EST, and 2:30 am, 10:30 am, and 6:30 pm Pacific. Until next time, stay healthy.
About the Hosts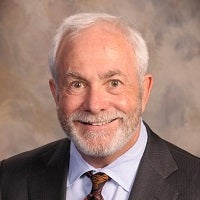 Fred Goldstein, President of Accountable Health, LLC
Fred Goldstein is the founder and president of Accountable Health, LLC, a healthcare consulting firm focused on population health, health system redesign, new technologies and analytics. He has over 30 years of experience in population health, disease management, HMO, and hospital operations. Fred is an Instructor at the John D. Bower School of Population Health at the University of Mississippi Medical Center and the editorial Board of the journal Population Health Management.
Connect: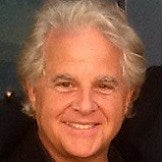 Gregg Masters, Founder and Managing Director at Health Innovation Media
Gregg is a seasoned senior healthcare executive, having provided leadership and consulting support for hospitals, health systems, capitated medical groups, IPAs, PHOs, MSOs, and several hospital/physician managed care joint ventures. He is Founder & Managing Director at Health Innovation Media, the publisher of ACOwatch.com, and is consistently recognized by his peers as a thought leader in healthcare social media via @GreggMastersMPH.
Meet Dr. Eddie Martucci Co-founder & CEO Akili
On today's episode of PopHealth Week our guest is Eddie Martucci PhD, co-founder & CEO of Akili Interactive a company getting to the root of cognitive impairment by creating personalized digital therapeutics engineered to directly improve cognitive impairments. Akili's medicines look and feel like high-end interactive action video games but, unlike typical video games, they are informed by decades of neuroscience research and built with proprietary technology developed to target and treat cognitive impairments at their specific sources in the brain. We discuss the Akili's vision, mission, and progress as well as the first FDA authorized prescription video game treatment for cognitive impairments in patients with conditions including ADHD, multiple sclerosis, depression, autism, and COVID brain fog.