Show Notes
Health care expert Fred Goldstein, host of the AMCP Podcast Series — Listen Up! sits down with Melissa Andel, principal and founder of CommonHealth Solutions, to discuss the long-awaited launch of Humira biosimilars and what Amgen's pricing strategy means for patients and payers.
Want to learn more about biosimilars? View AMCP's Biosimilar resources!
Transcript
[SPEAKERS: Fred Goldstein, Melissa Andel]
Fred Goldstein  00:02 
Hello and welcome to the AMCP Podcast Series — Listen Up! as we take a deep dive into the challenges, trends, and opportunities in managed care pharmacy, follow the show's social hashtag #AMCPListenup. And to learn more about AMCP Visit amcp.org. I'm your host, Fred Goldstein. On today's show, my guest is Melissa Andel, principal and founder of CommonHealth Solutions. Welcome, Melissa. 
Melissa Andel  00:27 
Hi. Thanks for having me. 
Fred Goldstein  00:29 
It's a pleasure and obviously today we'll be discussing biosimilars a fascinating topic. We've got eight coming out now, apparently, similar to HUMIRA. And Amgen has launched Amjevita . But they're doing an interesting thing. They're launching it at two different price points. Can you discuss that? 
Melissa Andel  00:47 
Sure. I think that this is a pricing decision that Amgen has taken, they've been pretty transparent about it, in fact, with the press, why they've taken this two tiered pricing approach, and it has everything to do with rebates, and securing a preferred formulary position for their product or relative to the reference product Humira. 
Fred Goldstein  01:12 
So can you dig in deeper into how that impacts it from a rebate perspective, etc, and what they're looking to do? 
Melissa Andel  01:18 
Sure. So you know, for those who may or may not be aware, Amjevita, they're planning to launch one NDC at a relative about 5% discount off of WAC to human error as whack, they're going to launch a second NDC that is discounted as much as 55% off of Humira's WAC. And those two price points give Amgen the flexibility that they need when they're in negotiations with PBMs and health plans to negotiate rebates so they can remain competitive with Humira. Clearly, you know, it's it appears that Humira has been a decently rebated drug. And so those plans and PBMs are going to be looking to replace that rebate revenue. And so Amgen needs to be in a position to negotiate those rebates. So launching at, for example, a 5% discount off of WAC gives you the flexibility to then go in when you meet with payers and negotiate a larger rebate that gets that net cost down closer to probably where that 55% discounted product is at the end of the day. 
Fred Goldstein  02:40 
Are there any lessons to learn from the biosimilar market with medical benefit drugs? 
Melissa Andel  02:44 
I think so. One lesson that I think has been interesting to watch is provider and patient adoption of these products. I know that that was a concern during a negotiation of the law that eventually created the pathway for biosimilars to interchangeable biologics to be approved. And one concern was whether or not you know, these are more complex drugs. It's not exactly the same as a small molecule drug and would they be accepted by prescribers and patients and what we've found on the Medical benefit side, which is, up until now, really where we've seen the largest concentration of biosimilars competing, is that on/for conditions that are acute and that also includes a chemotherapy drug, the oncology paid, the support drugs, for those so where patients are going to be on the drug for sort of a set period of time, those, the adoption of biosimilars in those disease states has tended to be a little bit more successful than the treatment of perhaps like rheumatology or any other condition where a patient might become stable on a reference product and then be expected to take that product for a while, potentially even the rest of their life. It's been a little bit stickier the biosimilar adoption in those disease states. So I do think it will be interesting to see as we transition over to the pharmacy benefit world, if those types of dynamics continue to play out, patients have different financial considerations, pharmacy benefit versus medical benefit. So that could also come into play the potential savings associated with biosimilars as well. So patients might be more willing to push their prescribers on substituting a lower cost option for something in a pharmacy benefit, for example. So a little bit  of, you know, a different market, but I would look to see in the disease states, are we going to continue to see that pattern of adoption. And then like I was saying that stickiness, we've seen a little bit with the more chronic conditions. 
Fred Goldstein  05:17 
And you mentioned this idea of patient costs, etc. and sort of getting back to this two-prong pricing approach that we talked about, as you think about that, from a policy perspective, does that mean that maybe lawmakers and regulators could take another look at rebates and pharmacy benefits, given this approach by Amjevita and Amgen to push it out? 
Melissa Andel  05:34 
Yeah, it is interesting, because it's pushing rebates right back up to the surface of the conversation, because what happens with this two tiered pricing strategy. The second part of that, you know, the first part is when Amgen goes to negotiate rebates and formulary placement with payers. The second part of that is, what does the patient pay when they go to the pharmacy with their cost sharing. And unfortunately, for a patient who has a plan and the plan, if the plan chooses the 5%, discounted product, that's still going to be a savings, but it's likely any sort of patient cost sharing is going to be based off of that WAC that list price, it's not going to be based off the net cost to the plan. So a patient at the point of sale, are they going to be benefiting from the rebates, and I think it's likely that the patient would be better off at the point of sale, if their plan chooses to cover the 55% discounted product, you have a much lower WAC. So your coinsurance has a much lower baseline. Now, in order to cover that product, it's likely that the plan is going to have to forego rebates, that also has consequences for patients as well, through premium increases. So I do think it's interesting. Humira is such at high profile drugs and this is a biosimilar launch that a lot of people have been talking about. And it's going to have a lot of attention. And so I think now that we have a biosimilar similar out, once those patients start going to the pharmacy, what are their expectations, as far as financial relief? And is there going to be some disappointment on the patient side, if nominally, their cost-sharing goes down. But they're not seeing the kinds of discounts that they're used to seeing on the small molecule side, when they go from a brand to a generic. And so that once again, leads us back to well, why is this happening? Well, it's because of rebates. And I, you know, we'll be interested to see, we know last week, the House Oversight and Government Committee,  has announced that they are starting an investigation into PBM practices, they sent notices to the Big Three PBMs, on documents, we know that the Federal Trade Commission has been looking at PBM practices. So you know, now that I think some of the pressure has moved off of manufacturers, because of the inflation Reduction Act. Now, does the spotlight kind of settle back on PBMs and the roles rebates play, because this is, as I was saying, this is a particularly high-profile example of a drug that a lot of patients are looking for financial relief on. 
Fred Goldstein  08:47 
Right. And, you know, as I think about this, also, I think of the issue of the self-insured employer, who potentially does not see that rebate coming back through because it's staying at the PBM, and it'll impact their costs as well. 
Melissa Andel  09:00 
Sure, I mean, depending on your contracts, of course, how much of that rebate pass-through, are you getting? And then you know, but the other side of that, I think it's also important to point out, what do rebates, what are rebates used for? And rebates are primarily used to buy down premiums. And so, you know, we do need to have the full conversation, I think about what happens when we get rid of rebates. We saw that with when the Trump administration tried to mandate passing through rebates at the point of sale for Medicare Part D beneficiaries. They quickly backed off of that, once the actuarial estimates came through and the impact that that policy would have on Part D premiums. And so it is a quandary. I think we found ourselves stuck. I heard somebody describe it as spiderweb you know, we've created a system where we're reliant on these rebates, we are now seeing the consequences of building a system that is reliant upon rebates, high list prices. And the high when you had a flat fee co-payment on your tiers every year, it was 5, 15, and $25, you had three tiers, and that was it, the list price might not have mattered. But now that we're in high deductible plans, we have coinsurance, the list price is important. And I do think it's an important conversation to have of how what is the best way to equitably distribute the costs of these drugs. 
Fred Goldstein  10:48 
It's really a fascinating area. And it'll be interesting to see what happens over this committee's discussions and ultimately, what they come out with. The other area I just like to touch upon a little bit is this idea of therapeutic interchangeability and the fact that Amjevita is not therapeutically interchangeable. How do you see that fitting in? 
Melissa Andel  11:05 
Yeah, so there's two things with therapeutic interchangeability and biosimilars and or in the biosimilar space or biologic space, rather. So one, there's what can happen at the pharmacy, when the pharmacist is presented with a prescription in most if not all states. They're an interchangeable biologic, rather than just a traditional biosimilar. A pharmacist can substitute interchangeable biologic without any intervention from the physician or the patient. It's a close closer analogue from a regulatory substitution perspective to a small, generic small molecule drug.  Now that hasn't been, interchangeability hasn't been as big of an issue on the medical benefits side, since typically, the prescriber is also the person who's administering the drug. And so you know, the prescriber makes the decision at that point of what to prescribe and then what to administer in stock in their practice. But again, as we move from medical benefit to pharmacy benefit, we're starting to see some differences. We do have an interchangeable version of Humira, an interchangeable biosimilar version that will be launching later. So it will be interesting to see how the market rewards that, or perhaps doesn't reward that decision for that manufacturer to invest in the additional clinical studies necessary to prove interchangeability. The second issue that's specific to Medicare Part D, is under current CMS rules. They treat biosimilars and interchangeable biologics differently for the purposes of mid-year formulary changes. So if you're a Part D plan in the small molecule world, a generic launches and a Part D plan is able to add the generic to the formulary and then either remove the brand or increase cost sharing for the brand. That's just considered a maintenance change. They don't have to do, get CMS approval, they don't have to do beneficiary notifications. They don't have to offer transition fills that situation is only going to apply to interchangeable biologics, not biosimilars. So now if I'm a Part D plan, and I want to make a mid-year formulary change, and there's an, I have a choice between an interchangeable biologic, and a biosimilar. I can always add to my formulary during the year, we can always make positive changes. It's the negative change for the reference product where things get a little bit more tricky. And they're going to have a different set of rules applied to them, depending on whether they are adding a biosimilar or an interchangeable biologic. And as we all know, one of the factors that a plan is going to be thinking about when they think about making mid-year formulary changes and they're negotiating rebates. And they're thinking about this is how quickly can I expect to shift market share and my plans patient population from the non-preferred drug to the new preferred drug. And formulary placement is a big driver in that. And so, again, this is something where I think folks are going to be watching what happens with Part D plan sponsors. And once they be they have an interchangeable option available to them. How does the market react, in other words. We do have public statements from multiple payers that they are planning to add the biosimilars either Amjevita or a different option to their formulary. So I think we know that these products are going to be accepted generally by payers. It's to what degree and how much market share can they capture? I think we're going to have to wait a little bit to see how that turns out. But an interesting test case for sure. 
Fred Goldstein  15:35 
Thank you so much, Melissa, for joining us on today's show and giving us all those details around biosimilars. It is going to be an interesting area to watch over the next 12 months.
Melissa Andel
It definitely is. Thanks so much for having me.
Fred Goldstein
And thank you for joining us today. If you'd like the show, you can find all our episodes at amcp.org/podcast on our show page at Healthcarenowradio.com or on your favorite listening platform by searching Healthcare NOW Radio. You can follow our show's social hashtag at #AMCPListenup. And don't forget to share, like, and follow AMCPorg on LinkedIn, Twitter, Instagram, and Facebook. I'm Fred Goldstein for AMCP. Until next time. 
About the Hosts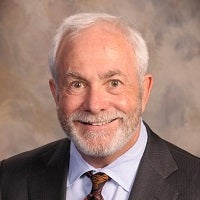 Fred Goldstein, President of Accountable Health, LLC
Fred Goldstein is the founder and president of Accountable Health, LLC, a healthcare consulting firm focused on population health, health system redesign, new technologies and analytics. He has over 30 years of experience in population health, disease management, HMO, and hospital operations. Fred is an Instructor at the John D. Bower School of Population Health at the University of Mississippi Medical Center and the editorial Board of the journal Population Health Management.
Connect: