Show Notes
Health care expert Fred Goldstein, host of the AMCP Podcast Series — Listen Up! sits down with Ellen Whipple, BS Pharm, PharmD, Vice Chair, AMCP Format for Formulary Submissions Committee and Co-Owner, Scientific Content Solutions to discuss the upcoming AMCP Format revision focused on digital therapeutics, health disparities, real-world evidence, PIE Deck guidance, and streamlining dossier development. The AMCP Format for Formulary Submissions is a document describing the evidence and information required by health care decision-makers from manufacturers to support formulary and coverage policy decisions. Information will be shared on how to provide public comments to the proposed revisions beginning June 1.

Ellen Whipple is a clinical pharmacist by training and has been a consultant in the medical information/affairs arena for almost 20 years. As a content developer of AMCP dossiers and Vice Chair of the Format for Formulary Submissions, she brings a unique perspective to the development of AMCP dossiers.
Transcript
[SPEAKERS: Fred Goldstein, Ellen Whipple]
Fred Goldstein  00:02 
Hello and welcome to the AMCP Podcast Series Listen up as we take a deep dive into the challenges, trends, and opportunities in managed care pharmacy, follow the show's social hashtag #AMCPListenUp. And to learn more about AMCP visit amcp.org. I'm your host Fred Goldstein. My guest on today's show is Ellen Whipple PharmD, co-owner Scientific Content Solutions, and vice chair of the AMCP Format for Formulary Submissions Committee. Welcome, Ellen.
Ellen Whipple  00:34 
Thank you so much. I'm excited to be here. 
Fred Goldstein  00:38 
So let's begin with what is the Format for Formulary Submissions and why is it important? 
Ellen Whipple  00:43 
I'm going to give you a long answer for this. And then after this long answer, I'm going to give you a very short answer. So, the long answer, since its initial release in 2000, the AMCP Format for Formulary Submissions, which we refer to as AMCP Format, has provided a framework to advise manufacturers regarding health care decision-maker evidence needs to support evaluating new products for formulary coverage consideration. The AMCP Format Committee Format has been the basis for the development of dossiers by the industry to share clinical and economic evidence and information with health care decision-makers who make formulary coverage decisions. Traditionally, the AMCP Format has focused on reviewing pharmaceutical products. More recently, however, the dossier and we call it the AMCP Dossier has been expanded to review companion diagnostics, digital therapeutics, and we're going to talk more about digital therapeutics in a moment and other modalities pertinent to health care decision-makers. It's very important to note that the AMCP Format serves as a guidance to describe the information needs of healthcare decision-makers. We acknowledge at AMCP that development and use of dossiers is at the discretion of the manufacturer, and is subject to their individual legal, regulatory, and compliance policies. While other value assessment frameworks exist, the AMCP Format is designed to provide a comprehensive evidence framework that considers all sources of information for formulary decision-making by healthcare decision-makers. So, I just gave you a long answer of why the Format is important. Now I'm going to give you a very short answer. Manufacturers and payers alike are very familiar with the AMCP Format Committee Format, I would go as far as to say that is the industry standard. It clearly defines what goes in each chapter. By doing this, manufacturers can compare apples to apples versus apples to oranges. So, they have two products, they can pull up chapter three of each product, and it will have a similar design. And the goal of doing this is to make formulary decision-making easier for the payers. 
Fred Goldstein  03:35 
That's great Ellen, that's a really nice description and a short one. Clearly, there's a ton of information in this thing. So, when you think about the Format, understanding that now we have Release 5.0 coming out, what major revisions are we going to see in that? 
Ellen Whipple  03:49 
So, the revisions can really be put into five buckets. The first bucket is PIE Decks or Pre-Approval Information Exchange decks. For the first time ever, we're providing guidance on the creation of these PIE decks. We're also discussing for the first time ever digital therapeutics and how to display health disparities. In the other two buckets, we're adding additional information on real-world evidence. And we're talking about brevity within the document. So, let's talk about these in a little bit more detail. As you mentioned, Format 5.0 will provide guidance on the development of Pre-approval Information Exchange products. While version 4.1 addresses the creation of unapproved product and unapproved use dossiers, the AMCP Format for Formulary Submission Committee, of which I am the Vice Chair, felt that additional guidance around the creation PIE decks was needed, especially considering the recent passage of the PIE Act. Also, many in pharma had communicated to AMCP and reached out asking how these PIE decks should be created, how long they should be, what should be in them, and how they should be disseminated. By adding this appendix on PIE decks, we hope to clarify issues related to the creation of these decks. As I mentioned, we're also providing a framework for digital therapeutics. And this framework will be provided for manufacturers to review clinical and economic information of the digital therapeutic agent. Similarly with health disparities, the AMCP Format made recommendations for where and when to include this information. Real-world evidence has been discussed previously in dossiers, but we're providing additional information. Finally, and this is something that's honestly near and dear to my heart because I write dossiers, we're presenting ways for dossiers to not necessarily be shorter, but to encourage more brevity in dossiers. So, we're really encouraging internal and external hyperlinking. It is said in 4.1, and we're saying it again in 5.0, do not repeat information, hyperlink, because some of the feedback we have received from payers is that these documents are just too long. So, by providing these suggestions for brevity, hopefully it'll be easier for pharma to write these documents and it is easier for payers too, to get the full meaning of what pharma is trying to display in these documents.  
Fred Goldstein  07:10 
That's excellent, Ellen. It's nice to see the PIE Act covered, digital therapeutics covered, and especially the critically important area of health disparities. I understand that there's also the ability for the public to comment on this. Can you provide information regarding the public comment period?   
Ellen Whipple  07:24 
If you could see my face right now, you would see me smiling, because we have worked so hard on these revisions for almost two years. And with that, we're so excited that the public comment will start on June 1st. And we encourage individuals during this time to make comments. We will take your comments, positive and negative, because we want this release to be the best that it can be. And if you would like to comment, we very much encourage you to please go to the AMCP website, and it will give you directions on how to access the document and make your public comments.  
Fred Goldstein  08:06 
Well, that's fantastic, Ellen. Thanks so much for joining us today and providing this updated information on the AMCP Format. 
Ellen Whipple  08:13 
Fred, thank you for having me. And we are excited to receive everyone's comment during this public comment period. 
Fred Goldstein  08:23 
It's my pleasure. And thank you for joining us today. If you'd like the show, you can find all our episodes at amcp.org/podcast on our show page at HealthcareNOWradio.com We're on your favorite listening platform by searching Healthcare NOW Radio. You can follow our show's social hashtag at #AMCPListenUp. And don't forget to share, like, and follow AMCPorg on LinkedIn, Twitter, Instagram, and Facebook. I'm Fred Goldstein for AMCP. Until next time, 
About the Hosts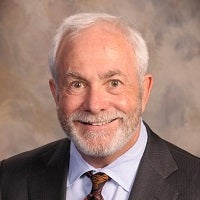 Fred Goldstein, President of Accountable Health, LLC
Fred Goldstein is the founder and president of Accountable Health, LLC, a healthcare consulting firm focused on population health, health system redesign, new technologies and analytics. He has over 30 years of experience in population health, disease management, HMO, and hospital operations. Fred is an Instructor at the John D. Bower School of Population Health at the University of Mississippi Medical Center and the editorial Board of the journal Population Health Management.
Connect: