Show Notes
Health care expert Fred Goldstein, host of the AMCP Podcast Series — Listen Up! sits down with Melissa Andel, Principal and Founder of CommonHealth Solutions to discuss all of the different topics that members of both the U.S. Senate and House of Representatives are considering surrounding PBM reforms in the commercial and Medicare markets, reforms of the generic drug approval process, and hospital payment reforms.   
Transcript
[SPEAKERS: Fred Goldstein, Melissa Andel]
Fred Goldstein  00:01 
Hello and welcome to the AMCP Podcast Series Listen up. As we take a deep dive into the challenges, trends and opportunities in managed care pharmacy, follow the show's social hashtag #AMCPListenup. And to learn more about AMCP Visit amcp.org. I'm your host, Fred Goldstein. On today's show, my guest is Melissa Andell principal and founder of common health solutions. We'll be discussing the latest on legislation being considered on Capitol Hill regarding PBMs and prescription drugs. Welcome, Melissa. 
Melissa Andel  00:34 
Thanks for having me, Fred. Good to be back. 
Fred Goldstein  00:36 
Again. Yeah, back again, another fantastic show you've really been providing us with excellent information. And this time, we're really looking at something that's got a lot of people's attention. What's going on with Capitol Hill and PBMs? And can you give us sort of a high-level update of the different actions that are happening? 
Melissa Andel  00:54 
Sure. Okay, so let's start on the Senate side. So there are three different committees in the Senate that are all working on healthcare related legislation. Back in March, the Senate Commerce Committee actually advanced and approved bipartisan PBM regulation legislation that would impact commercial PBM operations. Back in April, both the Senate Finance Committee and that's the committee that has jurisdiction over Medicare Part D, and the Health Education, Labor, and Pensions Committee, otherwise known as the HELP Committee. That committee has jurisdiction over commercial health plans. So both of those committees separately signaled their intent to also work on PBM-related legislation. The finance committee leadership released a memo that outlined agreement on several issues with respect to PBM regulation. And the HELP Committee has circulated draft legislative text, which also includes changes to the FDA approval process for generic drugs in an effort to speed up access to those drugs. So that's the Senate side. Moving over to the House side, we have two different committees on the House side, the House Energy and Commerce Committee, as well as the Oversight and Government Accountability Committee, that are also working on PBM-related legislation and hearings. So the House Energy and Commerce Committee hosted a hearing in early May, on a slate of health care related bills, which included PBM regulation as one of the topics. And then also that same week, the chairman of the Oversight and Government Accountability committee, he spoke before attendees at the National Community Pharmacists Association, legislative fly-in. And he announced that his committee is going to be investigating PBM practices later this year. So right now, we have action taking place across multiple committees in both chambers of Congress. And these are activities that are being led by both Democrats and Republicans, that all touch somehow on PBMs and their business practices, as well as payment for prescription drugs. And these are going beyond the reforms that we saw last year that were included in the Inflation Reduction Act. 
Fred Goldstein  03:36 
So in this case, we really have both sides coming together in a sense, and what are some of the areas or at least the framework that are looking at in terms of what they agree upon. 
Melissa Andel  03:45 
Right, starting off by just saying, of course, a lot of this is still in the very early stages, but we are starting to see common themes where I think there looks like agreement from both sides of the aisle. So Democrats and Republicans, as well as both chambers, the House and the Senate, where they seem to be lining up in favor of a couple of things, one requiring passthrough of manufacturer rebates at the point of sale, if you remember, this is something that the Trump administration tried to do using their regulatory authority a couple of years ago and Medicare Part D and it sort of fell apart. But interestingly enough, this is now being framed as basing the cost-sharing of a prescription drug off the net price of a drug, not the list price of a drug. When we are sort of seeing some of that common nomenclature, the rebate pass-through seems to have been traded out for more patient-centric language. There also does seem to be sort of broad agreement on a prohibition on spread pricing that is popping up in multiple bills, as well as the increased transparency for requirements for PBM. And this is going to increase the amount and type of information that PBMs are going to be required to give to plan sponsors, whether that be a health plan or a self-insured employer. And this is all aimed at providing information about pricing differentials between different pharmacy types, including different types of ownership, and really trying to shed some light on some of these business practices that different stakeholders like to talk about that PBM's engage in, and that seem a little, for lack of a better word, shady. A lot of the, you know, some of the business practices that do get tossed around, we want to see more transparency on all of the different kinds of fees that PBMs collect, and what those fees are based off of, are they based off the list price of the drug or the net cost of the drug, how the PBM may or may not be shifting prescriptions to pharmacies in which they have a shared ownership interest, and what the costs are for those pharmacies, when compared to pharmacies in which the PBM doesn't have a shared ownership interest. And so again, it's not necessarily prohibiting any of these business practices, but it would be requiring PBMs, to start to share this information in a standardized format on a regular schedule, with plan sponsors and employers, and importantly, a couple of pieces of legislation that are out there, they also generally require the PBM to share this information with the government. So whether that's the Federal Trade Commission, or CMS, or the Government Accountability Office, so that that information can be aggregated and reported to Congress. And then of course, that would be made available to the public as well. So, you know, to the extent that that information would continue to drive conversations about PBMs, and their business practices. A couple of other topics of interest that I have my eye on is that there appears to be support, at least in the Senate for a ban on copay accumulators. So far, we've seen that be a popular issue at the state level. But for the first time, we're actually seeing movement or signals that there could be support for a federal ban on the use of the accumulators. So that would require health plans to count pharmaceutical manufacturer assistance for its members' deductible and out-of-pocket limits for the year. On both sides of Congress, so the House and the Senate, we're also seeing support for reforms of the 340B program, specifically regarding covered entities and requiring the covered entities to maintain records of how they're spending the additional revenue that they're generating through the 340B program. So I think especially for prescription drug manufacturers, that is actually a welcome reform for the 340B program, if that does in fact end up becoming law, we're seeing some support at the federal level for policies. Again, we're used to seeing more at the state level. So requiring pharmaceutical manufacturers to disclose price increases that exceed a specified threshold, placing restrictions on the use of step therapy and prior authorization. Again, we typically see those kinds of issues being managed at the state level. We're starting to see them percolate a little bit at the federal level here. An interesting thing that I noticed and it's sort of flown below the radar, but might be interesting for those of the listeners who work for health plans. The House Energy and Commerce Committee is looking at Site Neutral payments for a host of medical procedures. And of course, that is equalizing Medicare payment between physician offices and hospital outpatient departments. This has been a topic of debate for years, but specifically would include the costs of prescription drug administration. So if that is something that could become law, and if we really do start to see site-neutral payment, you know, the differential and payment for prescription drug administration in Medicare between a physician office and a hospital outpatient department can be $75 in a physician office and about $200 in a hospital outpatient department. So if Medicare equalizes that and pays $75 for both, I think that that could see, you can see a big trickle-down effect to the commercial sector that uses Medicare prices as benchmarks. And we've seen rapid consolidation in the provider industry of hospital groups buying up physician practices. So again, that's sort of flown a little bit below the radar. But I did want to flag that for folks, because I do think that that's important. And then finally, the Senate HELP Committee is also looking at legislation that would extend that $35 Insulin price cap from Medicare Part D that was included in the IRA, extending that to the commercial market. And also, they're considering changes to a couple of disclosure requirements with respect to FDA applications, and protections surrounding drug formulations. These are changes that the generic drug industry argues the generic drug industry supports these changes. They believe that it will help speed generic drug applications and result in generic drugs getting to market faster, but the committee is also rumored to be considering legislation that would allow the FDA to approve subsequent generic competition within the 180-day first filer exclusivity period in some circumstances. So you know, right now, the first filer for the abbreviated new drug application, of course, is entitled to a 180-day exclusivity period before subsequent generics can join. If there's any sort of blockage that prevents that first filer from coming to market, the FDA doesn't really have a way to approve a second generic. This legislation that HELP is the Help Committee is rumored to be considering would give the FDA tools to work around that. So again, a couple pieces of legislation that at least in theory, could help speed generic drugs to market in the future. 
Fred Goldstein  12:03 
Wow. I mean, these are broad and deep issues that they're talking about putting into some legislation. What are we looking at from a timeline perspective? 
Melissa Andel  12:11 
Well, yeah, that's sort of the $10,000 question, of course, is how long does something like this take. And so just as a little Schoolhouse Rock refresher, legislation has to make it through the committee level, and then be voted on by either the full House or Senate, and then it has to flip chambers. Remember, both the House and the Senate have to pass an identical piece of legislation before it can go to the President and be signed into law. So we've got some work ahead of us. But the fact that there does seem to be both bipartisan and bicameral support lining up generally around certain issues, I think, especially with respect to the PBM reforms, I think it indicates that it is possible that we could see something done before the end of this year. I think between now and June, all eyes are on the debt ceiling. But as we move into the summer, I mean Congress is out of town, that gives staff the opportunity to really sit down and hash out the details of legislative language. And so I think it's possible that when Congress comes back in the fall, again, we could see some movement on this, at least out of one chamber. And then with respect to the timeline, one note, there was some reporting last week out of Stat News, that the HELP committee in the Senate has already made some changes to the text that they're considering, initially, the draft text that they had been circulating, would have put some of the PBM regulation, especially with respect to pass-through of rebates at the point of sale would have started those January 1 of 2025, the updated text that we're now seeing delays any changes for PBMs for 30 months after the legislation is passed. So that is definitely longer, a longer time horizon than January 1 2025. And I can only imagine that that's a change that was made in recognition of the fact that PBMs, manufacturers, health plans all have contracts in place. A lot of times those contracts are multi-year contracts with respect to rebates with respect to rebate guarantees, and so it's going to take some time to unwind those contracts, renegotiate agreements under any new regulations. So I think at the end of the day, especially with respect to the PBM legislation, even if we do get legislation passed before the end of this year, we're looking at at least two and a half to three years before the reforms really become active and start to make a change, a change in the way PBMs do business. So, you know, again, I think it's possible, we could get something by the end of this year, but when those changes would take effect would likely be two to three years down the road. 
Fred Goldstein  15:25 
Well, once again, Melissa, just fantastic information. This is something we're gonna have to watch closely and see what ultimately comes out. But it sounds like given that they both support this, in many ways, we'll probably see something this year. So thank you so much for joining us again. 
Melissa Andel  15:38 
You're welcome. 
Fred Goldstein  15:39 
And thank you for joining us today. If you like the show, you can find all our episodes at amcp.org/podcast on our show page at Healthcare NOW Radio.com or on your favorite listening platform by searching healthcare now radio. You can follow our show social hashtag AMCP Listen up. And don't forget to share, like and follow AMCP. org on LinkedIn, Twitter, Instagram and Facebook. I'm Fred Goldstein for AMCP. Until next time. 
About the Hosts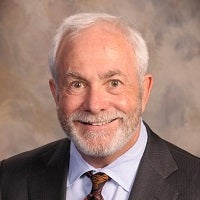 Fred Goldstein, President of Accountable Health, LLC
Fred Goldstein is the founder and president of Accountable Health, LLC, a healthcare consulting firm focused on population health, health system redesign, new technologies and analytics. He has over 30 years of experience in population health, disease management, HMO, and hospital operations. Fred is an Instructor at the John D. Bower School of Population Health at the University of Mississippi Medical Center and the editorial Board of the journal Population Health Management.
Connect: