Health Plan Executive Forum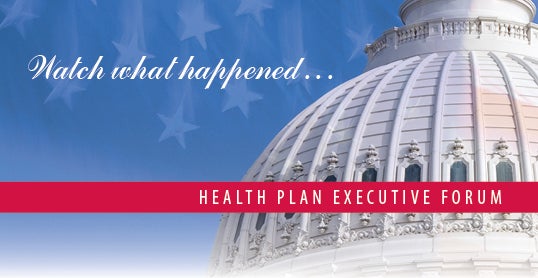 On December 2, 2014, AMCP hosted its first-ever AMCP Health Plan Executive Forum, bringing together 60 health care executives from across the nation for a full day of dialogue on critical issues facing the health care system.
Held at The St. Regis Hotel in Washington, DC, the Forum was presented by AMCP in partnership with CVS Health, MedImpact, and Novo Nordisk. Former Speaker of the House Newt Gingrich led off the program with an analysis of post-election health care reform. Moderator David Nash, M.D., MBA, Dean, Jefferson School of Population Health, Thomas Jefferson University, led panel discussions on three topics: Population Health and the Insurance Marketplace; Narrow Network vs. Value Network: Where's the Greatest Value?; and Specialty Pharmacy and Biosimilars: Improving Population Health?
The following presentations were recorded live at the Forum, each section is viewable by clicking on the title below.
Additional Materials: