What I Have Learned as an AMCP Executive Fellow in Health Care Association Leadership
By Drake Reiter, PharmD, RPh
•
1/20/22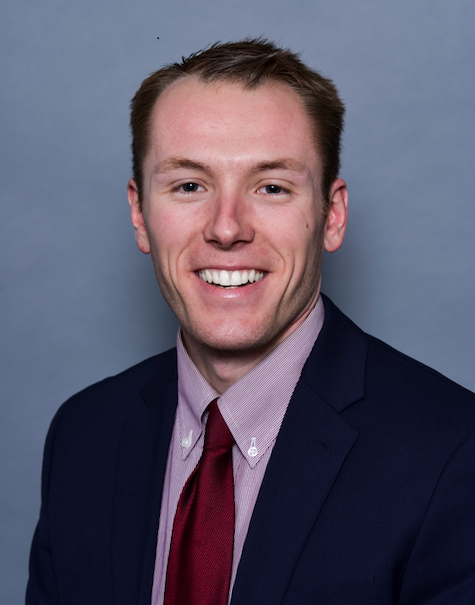 Since my time as a PharmD student, I have always had the goal of positively impacting change to the U.S. health care system. Although I started my career journey at a health plan, I quickly realized that I wanted to be a part of an organization whose mission is to improve health care on the national level, and I wanted to learn through a dedicated leadership training program like a residency or fellowship. I researched many different organizations, but in the end, none felt like they would give me the opportunity to achieve my professional goals like AMCP. AMCP's reputation as a key thought leader, collaboration with key stakeholders throughout the health care ecosystem, and role in solving 'big picture' issues were all reasons I wanted to join the organization.  
In addition to AMCP's mission and work, there were several unique features to the Executive Fellowship program that elevated it above others I was considering and gave me confidence that I would be set up for success, including: 
I would serve as a direct report to the AMCP CEO. 
The program would prepare me for a career in health care association management and managed care pharmacy. 
AMCP's program is purposefully designed to be unstructured, meaning I can work cross-departmentally, and am not bound by a specific rotation schedule.  
I would have the opportunity to customize the fellowship to fit my interests and am encouraged to complete shadowing experiences.  
When I finally started at AMCP, I could never have anticipated how quickly I would become meaningfully engaged in all the great work AMCP was doing. While there are too many to count, a few of my favorite experiences thus far include: 
Contributing to the advancement of AMCP's Strategic Priorities, which include addressing health disparities and improving value and access.  
Assistance with planning and execution of the AMCP Nexus and Annual meetings.  
Developing essential skills to run a non-profit organization, including active participation in AMCP Board of Directors meetings.  
Meeting with key legislative leaders during AMCP Legislative Days. 
Traveling to meet with innovative businesses, health technology companies, and managed care leaders for executive positioning and other industry meetings. 
Developing content for AMCP thought leadership activities.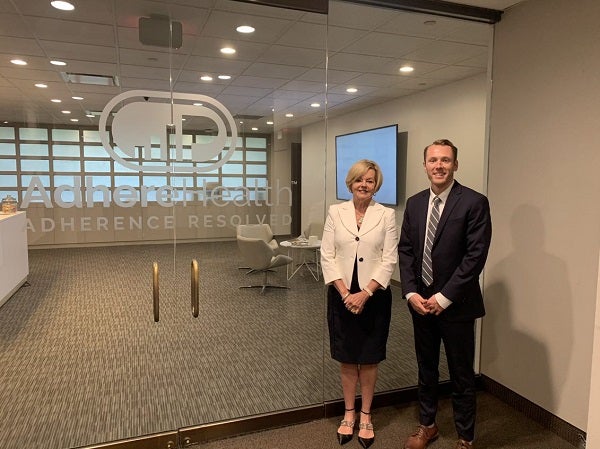 It's safe to say I have had an incredible experience, but that's not just because of the many activities I've been involved in. I've also learned so much about leading an organization, communicating effectively and through many different channels, and managing projects and relationships. Our CEO and my boss, Susan Cantrell, as well as other staff and members at AMCP, have taught me so many valuable lessons and helped me develop transferrable skills that I will carry with me for the rest of my career. This wasn't always top of mind when I was researching different programs, but I am very glad that I chose to join an organization that is so invested in my professional development like AMCP.  
As I reflect on my fellowship experience and look forward to the remainder of the year, I couldn't be more excited to delve even deeper into the great work AMCP is doing by: 
Leading the establishment of the AMCP Digital Therapeutics Advisory Group. 
Having an active role in the selection of the next AMCP Executive Fellow.  
Contributing to the planning and execution of new AMCP thought leadership and strategic positioning activities.  
Assisting with the establishment of AMCP's new Professional Affairs department, which will focus on thought leadership and key managed care practice issues.  
Completing my shadowing experiences.  
If you've made it this far through my post, you're probably saying to yourself, "This is all great Drake, but what's next? What are your post-fellowship plans?" While a big lesson I've learned this year is to always try and make the most of the moment you're in, I am considering many different avenues for my next step and am confident that I have developed the expertise and network through the AMCP Executive Fellowship to go a variety of different ways, including:  
Association management: This is an industry that many pharmacists and pharmacy students are largely unaware of. The Regan-Udall Foundation for the FDA, America's Health Insurance Plans (AHIP), and the Alliance of Community Health Plans (ACHP) are just a few examples of different organizations in this space that I've been exposed to during my fellowship.  
Careers within managed care: The exposure and experience I've gained have made me well-prepared for almost any career within the managed care universe (e.g., health plan, PBM, pharmaceutical industry, consulting, other emerging industries) and will provide skills (communications, project & relationship management) and expertise (e.g., business, clinical, policy, etc.) that are translatable to all industries.  
Non-traditional career paths: AMCP's unique position and geographical proximity to Washington, D.C. has also opened doors and opportunities for me to pursue non-traditional career paths like policy, research, government agencies, etc.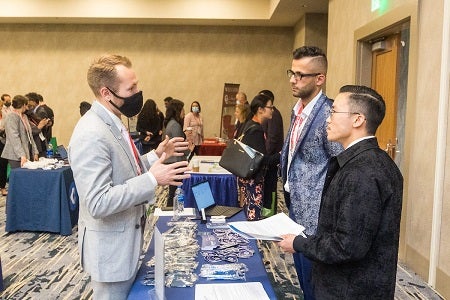 I continue to be amazed by how wide AMCP's reach is and how willing people inside and outside the organization are to connect with, teach, and learn from me. As inaugural Executive Fellow, I envision this program being one that has a reputation for producing leaders in managed care who work across all areas, traditional and non-traditional, to improve the delivery of health care in the U.S. My goal is to help establish a pipeline of candidates who are passionate and dedicated thought leaders.  
If you are someone who aspires to be a leader in the future of health care, I encourage you to take a look at the AMCP Executive Fellowship in Health Care Association Leadership.