Show Notes
Health care expert Fred Goldstein, host of the AMCP Podcast Series — Listen Up! sits down with Melissa Andel, principal and founder of CommonHealth Solutions to discuss the recently-released guidance from CMS on drug price negotiation and what insights it might provide as to how the agency is planning to approach negotiation and what that may mean for payers and manufacturers. 
Transcript
[SPEAKERS: Fred Goldstein, Melissa Andel]
Fred Goldstein  00:02 
Hello and welcome to the AMCP Podcast Series — Listen Up! As we take a deep dive into the challenges, trends and opportunities in managed care pharmacy, follow the show's social hashtag AMCPListenUp. and to learn more about AMCP Visit amcp.org. I'm your host, Fred Goldstein. On today's show, my guest is Melissa Andel principal and founder of Common Health Solutions. Welcome, Melissa. 
Melissa Andel  00:27 
Thanks for having me back. 
Fred Goldstein  00:29 
It's a pleasure to get you on again. For the first time in history, Melissa, we're looking at Medicare's ability to negotiate lower prescription drug prices because of the Inflation Reduction Act. We now have the release of the first guidance regarding how they plan to do this. But let's first mention some key dates. By September 1 of 2023, CMS will publish the first 10 Medicare Part D drugs selected for initial price. And by September 1 of 2024. CMS will publish the negotiated maximum fair prices for these drugs, which will take effect in program year 2026. So Melissa, as you looked at this? What are the main takeaways from the more detailed information provided in this initial guidance? 
Melissa Andel  01:09 
Sure. So I have, you know, sort of three main takeaways that I've been thinking about since the guidance came out. One, it's key to remember that all dosage forms and strengths of a selected drug will be included in the negotiation process. And just quickly, when I reference a selected drug, what I mean by that is the drug that has been selected for negotiation that is referred to as a selected drug throughout the guidance. So this is a requirement that was specified in the Inflation Reduction Act. So it's not exactly a surprise. But CMS is clear in the guidance that they are going to use the earliest new drug application or biologics license application approval date, for dating the age of a product, and the age of a product is important for two things. One, it's used to determine the eligibility of the drug to be selected. And the second reason that it's important is because the calculation of the maximum fair price or the price ceiling for negotiations is tied to the age of the drug. So drug makers, you know, manufacturers, they're not going to get extended time or anything, for coming out with new formulations or line extensions, or anything like that. CMS is going to, they're going to look at it at the molecular level, and they're going to date it back to that earliest Approval Date tied to that single NDA or BLA. The second part of this is that the agency also is planning to negotiate a single MSP or Maximum Fair Price for a 30-day supply across all dosage forms and strength. So there's going to be a lot of complexities going on in the background, to scale that MSP that single price up or down to determine individual MSPs for all of the different dosage forms and strength of a drug. I think when we're thinking about the negotiation process, you know, the manufacturer is not going to be negotiating multiple prices for all of the different dosage forms and strength of a drug. So might be a little bit easier from that standpoint. But at a certain point, that single price is going to have to be applied to like the real world, like what patients are actually filling at the pharmacy. I think that that could get complicated. Pretty quickly, depending on how the agency plans to go about this. 
Fred Goldstein  04:07 
Yeah, they talked about that with a in terms of a formula that they were going to come up with or something like that, too. Yeah, they're released it would that make it potentially more or less profitable, depending upon dosing and stuff as they look at their individual product? 
Melissa Andel  04:24 
I think that's an excellent point. Right? You know, how does that single MFP apply across if you think about molecule or an NDA or BLA as sort of being a franchise of products? How does that price apply, once you use the formula that CMS is proposing to use across that portfolio? And are there opportunities there? I think you could also have a potential where perhaps If you shift utilization from one strength to another, or anything like that, if you think sort of back, you know, in the quote unquote, olden days, maybe 15, or 20 years ago, when you had a client, like pill splitting was a tactic that was used by a lot of health plans to address costs. Is there the potential for something like that to come back into play? Depending on how this MFP is going to be applied? I mean, these are all open questions, right? We don't know, we don't even know what drugs are going to be included. We've got an idea. We don't know for sure. We don't know what the MFPs are going to look like. But these are the hypothetical questions. I think that manufacturers, that plans, and patients need to be thinking about, as this policy begins to take shape, and becomes more real. And so I think that that is an excellent question of how that works in the real world. And of course, anytime there's an action, it's like physics, there's an equal and opposite reaction, right? So how are plans and manufacturers and patients going to react to this new pricing, this new pricing methodology, and how these prices are going to be used in the real world. 
Fred Goldstein  06:27 
You also talked about some about how they're looking at this in terms of using the PDE data. Can you talk some about that? 
Melissa Andel  06:34 
Sure. I think that this is another interesting point. If you remember, the Inflation Reduction Act exempts a product from negotiation, if it has generic or biosimilar competition, and the IRA specifies that this generic or biosimilar competition, it has to both be approved by the FDA, and it has to be marketed. But all the IRA says is marketed. It does not define marketing. In the guidance, CMS is proposing to use the Prescription Drug Event data. So the Medicare Part D claims data to determine when a generic or biosimilar is quote unquote, marketed and meets that requirement. For 2026. They're proposing to use a 12-month window, which will run from April 15 of 2022, to April 15, of 2023. They're going to pull that data on April 16, 2023. So it will be whatever April 15, 2023, PDE data is available on April 16. When CMS pulls this data, they will then review it. And as you said at the top of the show, we're expecting the list to be published by September 1, they're going to use a very fresh cut of PDE data to look and see how many claims are showing up in that data for a generic or biosimilar. And this is important because there are at least two drugs that are pretty high profile and that are in the top 10 For Medicare spending that I think a lot of people are assuming will not be on the list, Revlimid and Humira, of course. But I think this proposal from CMS or this plan from CMS, you do have to start sort of start to wonder when they pull that 12 month window of data, how many claims for generic Revlimid Are there going to be I know that there's been limited availability of the generic Revlimid options. And then for Humira, which is I don't think anybody was expecting it to be on the list. We're all assuming this is a huge high profile biosimilar launch. But I do think it's legitimate to wonder what is the claims data on the Amjevita  going to look like in Medicare Part D, because remember, Medicare Part D plans because of a CMS policy are limited to making mid year formulary changes for biosimilars especially, they can always add the biosimilar to the formulary, but it's that corresponding negative formulary change with the reference product for humera. And you know, Amjevita case that the plans are really limited in changing the treatment of Humira in response to adding Amjevita and we have no idea CMS did not include any sort of an idea or hint, and the guidance that they will be looking for, do they have a set percentage of market share in mind that they're going to be looking for to determine whether or not the generic or biosimilar is marketed would a single claim count as being marketed? We just don't know. I do think we have to start to think, what is that PDE data that CMS was looking at that 12-month window? What are the generic and biosimilar claims for some of the products on the list going to look like when you're just looking at that 12 month snapshot? One final point on this, I do know that there has been some research and data that shows that when you look at different books of business, so commercial, Medicare, and Medicaid, the Medicare Part D plans lag on their coverage of the first generic launches, especially. If this is something that's going to be ongoing, you know, the application of this review of PDE specific data. We do know that when compared to commercial plans, when compared to Medicaid plans, Medicare Part D plans tend to lag a little bit, in adding generics, especially the first launched generics to formulary. So only looking at that PDE data could complicate the determination of marketing in order to exempt a drug from negotiation. And then finally, I think the third thing to look at another open question that we had was, how aggressive is cms going to go with negotiation? The IRA establishes a maximum fair price or a ceiling price. But of course, the government is free to negotiate a price that's below the ceiling. And so depending on approaches, right, and how the government is going to go, how aggressive were they planning to be? And I think we're getting some hints in this guidance that at least for 2026, they are planning to be pretty aggressive, or at least start off from a pretty aggressive stance on the prices. I don't think that this is too much of a surprise. As you mentioned at the beginning of the show, these prices are going to go live in September of 2024. And in November of 2024, we have a little thing called a presidential election. So I think that, you know, I think that the bill was timed specifically so that this first set of prices, we're doing 2026 a little bit early than we're going to do the rest of the years. And I think it was time specifically so that these prices would be available before the election. I think we're going to hear a lot about the prices from President Biden and from Democrats on the campaign trail. And so I am curious to know what is happening, you know, within CMS, within HHS, you've got that direct line to the White House. How are they seeing this as an opportunity to really show that they can deliver results and campaign promises to the American people. The guidance outlines the process that CMS is planning to use to make an initial offer to manufacturers of selected drugs. And a couple of interesting things in there that I would note is that CMS is planning to use the indications for the selected drug. And they're going to look at the indications and then they're going to look at therapeutic alternatives for that indication. So some of the open question that we have after reading this from CMS, is there's no clear criteria for what parameters they're going to use for determining a therapeutic alternative. So if you look at a product like Eliquis are Xarelto. Those are the number one and number three drugs by spending and Part D. And they're in the same drug class, right, but they're essentially anticoagulants. So what therapeutic alternatives is CMS planning to use for those two products? Are they going to use the two products and compare them against themselves? Are they going to cast a really wide net and look at some of lhe lower cost, generic alternatives, Coumadin or Lovenox, or something like and look at the prices of those, and is that where we're thinking about starting for negotiations. I think that that really does have the opportunity to impact what these initial bids are going to look like, from the government to the manufacturers. I will note that CMS is going to adjust for clinical benefit. This is required by the IRA. So when we talk about the net price of therapeutic alternatives, that's sort of the starting point. But if you have a lower starting point than what you think you're going to have, it's going to be a lot more work to get you back up to where you think you want to be. They do mention that they're planning to use real world evidence. For those of you out there who have really been pushing for the adoption of real world evidence to be considered and coverage and payment determinations. CMS acknowledges at several different points in the guidance that they will be planning to use real world evidence. Another interesting thing that they talk about is off label use. And what are we going to do about off label use? The guidance mentions off label use and says that they will that CMS will look at off label use, but they're only going to look at that if the off label use is listed in CMS Compendia. What that means is, it's likely that off label use is going to be limited to cancer drugs. CMS really only has published guidance on off label use as it relates to cancer drugs. So it will be interesting to see how or if CMS considers off label use of non-cancer products during the negotiation. And then, a final thing to keep in mind there, when we think about the pricing is the Inflation Reduction Act ties the ceiling price of a drug to the drugs, nonfederal Average Manufacturer Price or AMP. So that means that any rebates that the manufacturer is currently negotiating for plans, Part D book of business, Medicaid rebates, your VA book of business, those rebates aren't going to be included in the calculation of the ceiling price. And so to the extent that we have products that are going to be selected, where a manufacturer might be negotiating much more aggressively, on the rebate, and for a drug's, Medicare book of business versus their commercial book of business, that ceiling price could be higher, than people are expecting or anticipating it to be. Again, we're working within a range, right? We're going to start somewhere. And then we know that we have a ceiling price that we can't go above. And then it's what is going to happen in the middle there during negotiations, where we're going to really see where these prices end up. 
Fred Goldstein  18:33 
Well, thanks so much, Melissa, for that great insight. And I know we're going to go to an episode two on this because it's so deep, and there's so many things to consider for manufacturers and PBM, etc. So thanks so much for joining us this week, and we look forward to the next episode. 
Melissa Andel  18:47 
Thanks so much. Thanks for having me.  
Fred Goldstein  18:50 
And thank you for joining us today. If you liked the show, you can find all our episodes at amcp.org/podcast on our show page at HealthcareNOWRadio.com or on your favorite listening platform by searching Healthcare NOW Radio. You can follow our shows social hashtag at AMCPListenUp. And don't forget to share, like and follow AMCPorg on LinkedIn, Twitter, Instagram and Facebook. I'm Fred Goldstein for AMCP. Until next time. 
About the Hosts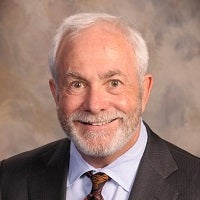 Fred Goldstein, President of Accountable Health, LLC
Fred Goldstein is the founder and president of Accountable Health, LLC, a healthcare consulting firm focused on population health, health system redesign, new technologies and analytics. He has over 30 years of experience in population health, disease management, HMO, and hospital operations. Fred is an Instructor at the John D. Bower School of Population Health at the University of Mississippi Medical Center and the editorial Board of the journal Population Health Management.
Connect: