Show Notes
On today's episode of PopHealth Week, our guests are Andrey Ostrovsky, MD, FAAP, Managing Partner, Social Innovation Ventures, and the Former US Medicaid Chief Medical Officer & Lisa Palko, PharmD, Vice President and Head of Medical Affairs at Akili.

We discuss the ADHD landscape, prevalence in the population, care gaps, challenges, and progress including trends, outcomes, and Akili's digital therapeutics value proposition as the first FDA-authorized prescription video game treatment.
Transcript

Gregg Masters  00:09
Welcome, everyone. I'm Gregg Masters, executive producer and co-host of PopHealth Week on HealthcareNOW Radio. This live edition of the AMCP Podcast Series is Powered by PopHealth Week. Joining me in the virtual studio is lead co-host Fred Goldstein, president of Accountable Health, LLC. On today's show, we speak with primary care pediatrician and physician entrepreneur, Andrey Ostrovsky MD FAAP, managing partner Social Innovation Ventures and former US Medicaid Chief Medical Officer and Lisa Palko PharmD, Vice President and head of medical affairs for Akili. We discuss the ADHD landscape, conventional therapeutics and contributions from the emerging field of digital therapeutics, including the EndeavourRx platform, acutely changed our perception of medicine when they received FDA authorization for the first prescription video game treatment. Akili brings together neuroscience technology and entertainment to develop video game-based treatments for cognitive impairments and patients with conditions including ADHD, multiple sclerosis, depression, autism and COVID brain fog. And with that introduction, Fred, over to you. 
Fred Goldstein  01:38
Thanks so much, Gregg and Andrey and Lisa, welcome to PopHealth Week. 
Lisa Palko  01:42
Thank you. Glad to be here. 
Andrey Ostrovsky  01:43
Good to be here. 
Fred Goldstein  01:45
It's a pleasure to have you both on this second episode here discussing a really fascinating topic on ADHD and some of the work Akili's's doing. So why don't we start with a quick background? Perhaps Andrey you could go first a little bit of your background.
Andrey Ostrovsky  01:57
Yeah, you bet. Thanks a lot, Fred. Dr. Andre Ostrtovsky, I'm a primary care pediatrician, I attend a federally qualified health center in DC called Mary's Center. And prior to that I attended as a hospitalist at Children's National for seven years. I spend only a couple of days a month doctoring. I spend most of my time investing in diverse founders trying to close health equity gaps, and I've been doing this for about four and a half years. Prior to that I've had a few roles as an operator, founded a company over a decade ago in the readmission reduction space and sold that business, and then also ran a series of methadone clinics in Maryland, all Medicaid reimbursed, and helped to turn that business around and introduce more of an evidence-based care model. And in between those operating roles had a few government roles most recently as the Chief Medical Officer of the National Medicaid program. And so I spend my time now mostly investing but also doing research and advocacy at the intersection of innovation, health equity, and regulatory changes to help both kids and adults. And I've had the pleasure of working with my friends at Akili and am really excited about the science there. 
Fred Goldstein  03:22
Fantastic. Well, welcome again. And Lisa, your background. 
Lisa Palko  03:25
Yes. Hi. Lisa Palko. I'm a PharmD specializing in psychiatric and neuro pharmacology. I am the Vice President, Head of Medical Affairs at Akili and prior to that was in the pharmaceutical industry, as far as medical device and digital health. And in my prior life was an academician, researcher, and a payer. So I'm delighted to be here. 
Fred Goldstein  04:00
Well, fantastic. So why don't we get into it and talk a little about the ADHD space? You know, it's been people trying to do quite a bit in this area, but we really haven't seen, over the years, that much innovation within the space. Any thoughts on that perhaps Andrey?
Andrey Ostrovsky  04:17
Oh man. I think in general, innovation and the kid space has really been lagging and that spans from a policy perspective innovation there, from a technology perspective and also from a care delivery perspective. Unfortunately, that gap in innovation sets up real health equity gaps and perpetuates existing health equity gaps. One troubling statistic is if you look at all of the devices that the FDA approves, less than 10% are for a pediatric indication, and that is not reflective of the morbidity experienced by the general population. Now what it does reflect is a, frankly, lack of bravery amongst investors and entrepreneurs to tackle an issue that may not appear as a billion-dollar blockbuster, when in fact, you actually can make money and do social good serving pediatric populations. And my friend and colleague, Eddie Martucci, to his credit, saw the vision, had a great vision, saw the opportunity to help a lot of kids, and do so in a commercially viable way. And so I think what Akili's done actually is a great exemplar of aligning the opportunity for both investors to get really interesting returns, and more importantly, for kids and families to get critical clinical need met. And so, to your question about innovation, the pediatric space, there needs to be more Akili's out there. And fortunately, we have Akili, and fortunately, we have EndeavorRx to kind of lead the charge. But we've got a long way to go. 
Fred Goldstein  06:06
And when you think about that other you are Lisa, what do you see as current gaps in within the therapy for ADHD?
Lisa Palko  06:13
Well, I would say as far as the gaps, I think we need to go back and really look at the history of ADHD. It's been around, believe it or not, for about 200 years. But we haven't seen much advancement. And that advancement particularly, has been more in the traditional pharmaceutical side than anything else. And that could be because of the status quo of just treatment, but also the fact that, you know, we're just starting to scratch the surface of the brain and the neurobiology and the pathophysiology of ADHD. So when I look at the treatment gaps, I mean, certainly we have pharmacological therapies, but they consist really of two molecules. You've got the amphetamines, and you have the methylphenidate. And there are a variety, an array of options within there. But again, we haven't broken through. We have nonstimulants, probably not as effective. But I would say, really, the innovation and to Akili's credit is bringing something innovative, safe, and effective for this treatment.
Fred Goldstein  07:42
And Andrey as a physician, obviously, what are some of the issues? You know, there's a lot of talk now about putting children on medications. Is it appropriate or not? What are some of the issues, in terms of using stimulants, and that may be faced? 
Andrey Ostrovsky  07:55
So I think there's a lot of considerations. First and foremost, stimulants can absolutely work. And it's important to establish a trusting bond with the family, understanding of their needs, understanding their concerns, and also making sure that the child is appropriately assessed. And that we as clinicians reconcile the needs of the family preferences, cultural sensitivities with the clinical needs of the kiddo. And in some cases, stimulants align both with what is clinically indicated for the child as well as what is the preference of the child and the family. Having said that, most families I interact with, whether it's addressing ADHD or other conditions, prefer to not put a drug in their kid's body. They prefer to take a nonpharmacologic approach. They prefer to take, quote, unquote, natural as possible. Whatever natural means, right? There's a lot of debate, it really is in the eye of the beholder. I have a family. When we have an evidence base, FDA-cleared therapeutic intervention that doesn't require a kid to take some synthetic thing and put it in their body, families, one, are surprised because they're not used to that. And two, they're relieved, knowing that, "Oh, wow, this is really interesting" to either complement a stimulant that they already have on board as well as psychotherapy, and or just to try something nonpharmacologic to begin with. And I'll defer to Akili about the labeling and all that I'm just speaking from my perspective as a clinician where I may be using a therapeutic intervention on a per the label, how it's written, or maybe off-label, but whatever the family needs in that dyad between myself and the family and the kiddo. And so, having a digital intervention is a really great tool for me as a clinician, because that broadens my ability to meet family's needs. And that's just speaking from purely aligning family's needs and clinical indication when we get into the domain of side effect's profile and reducing side effects, averse events, or sequelae. That's where innovations like EndeavorRx become really interesting because when we've got an elementary school-aged kid that, maybe he's taking a stimulant, but they're not going to bed. That's a problem. Our kids need to get sleep. So it's really nice to know you can either titrate down the dose of the stimulant and/or maybe replace a stimulant with something that's not going to have insomnia, right? Alternatively, when we have undesirable weight loss, stimulants can significantly drop the kiddos weight. And that's a, that's a really important side effect to keep in mind. Again, titrating down on the stimulant or even trying a nonstimulant approach is a really interesting tool that we now have available. And so it really comes down, to summarize, to what are the patient and family's cultural preferences, goals, and then also with the clinical indication of the kid. And now we have this option that I think at scale once this becomes understood by primary care pediatricians, it can be a real game changer in terms of how we manage kids with ADHD. 
Fred Goldstein  11:21
So Lisa, what is EndeavorRx? 
Lisa Palko  11:23
EndeavorRx is a digital therapeutic that is FDA authorized and indicated to improve attention function, as measured by computer-based testing in children, ages 8 to 12 years old with primarily inattentive or combined type ADHD, who have a demonstrated attention issue. 
Fred Goldstein  11:44
And so, you talked about - this can augment the treatment of using some of these various medications, you add, this is another approach to make it even better, potentially, 
Andrey Ostrovsky  11:54
Exactly, it makes it even better. Actually walk the talk of person patient-centeredness, meeting patients and families where they are. This is an innovation that allows all those buzzwords to actually happen in the primary care setting. 
Fred Goldstein  12:10
You know, we've talked a lot about this whole concept of bringing in these personalized digital therapeutic, and they're just really starting to come to market. So, what sort of been the responses? You've talked of individuals using the product, or the option you've talked about with families or the kids.
Andrey Ostrovsky  12:28
So digital is not new to families. These are generally families that grew up, the parents themselves, as digital natives. The kids for sure are growing up with some kind of screen around them. So the notion of digital anything - that is not new. The notion that a physician is prescribing a digital intervention - that is new. I don't think it's that hard of a proverbial pill to swallow, so to speak, because families are, as long as there's a close bond with the clinician, they're willing to try things as long as the clinician is saying, "Yes, this is what I recommend. This is evidence based. This is safe." Where our hang up is, isnot with the families, our hang-up is with the insurers. And this comes down to… I work in a safety net environment. My families cannot afford to pay for health care. My families, in many cases, parents are working multiple jobs. They are hustling. They're grinding just to put food on the table. And it is essential for them to get access to evidence-based interventions that insurance, especially Medicaid, covers said intervention. And so when I as a clinician, board-certified pediatrician have reviewed the evidence, and deemed that a certain intervention is safe for a kiddo that insurance companies should not get in my way. Most importantly, it should not get in the way of the family, in the kid of getting access to something like a fundamental change to the quality and function of their lives. So I don't think it's really an issue of adoption or receptivity to digital therapeutics by families that pediatricians are going to educate families. The issue is, I as a pediatrician can't be spending hours on the phone trying to get a product prior authorization with an insurance carrier, where the physician on the other end is not even a pediatrician. So that's the real hill that we collectively need to kind of climb. I know our friends at Akili are definitely putting in the work and advocacy to make sure that happens. But I would say, Fred, that's the issue. 
Gregg Masters  14:44
And if you're just tuning in, you're listening to a live edition of the AMCP Podcast Series powered by PopHealth Week on Healthcare Now radio. We're speaking with Andre Ostrovsky, MD, FAAP, Managing Partner Social Innovation Ventures and former US Medicaid Chief Medical Officer, and Lisa Palko, PharmD, Vice President and head of medical affairs for Akili. 
Fred Goldstein  15:09
And that raises a really interesting one. I'd like to dig in just a little bit on it, obviously is an issue where you have a ton of expertise. I've been involved in for years as Medicaid. Obviously Medicaid is - children, a lot of children in Medicaid. Are you beginning to hear or see the recognition from that line of health plan business or state business, to look at these digital therapeutics and say, "We need to bring these in for the children"?
Andrey Ostrovsky  15:33
I don't know that there's a focus specifically on children. I do know that there are some progressive plans out there. Highmark recently announced that they're covering several digital therapeutics on their formulary, to their credit. I know there's a lot of innovation with some of our colleagues at Express Scripts. There's digital formularies being created across other PBMs. So the movement is happening. It's not happening quickly enough. And I think it's important to point out, while I mentioned in the safety net setting and Medicaid carriers, commercial carriers are also very important here, because there's been now published literature showing that families that have employer-based insurance are also at risk for social risk factors. There's a study by Pear et al in, I believe, June 2021, that quantified social determinants of health needs for employer-insured populations, and they're quite pronounced. So whether it's Medicaid, which definitely would address health equity issues, or its commercial insurance: the medical policy leadership, the medical directors, the pharmacy directors of these insurance carriers, need to be a little bit brave and not be afraid to be the first one to do something. That's a big fear here, right now. The carriers want to be the first. They'd love to be the second, that someone's going to take a lead. And, you know, to the White House's credit they did. In the President, in his State of the Union address, identified behavioral health needs, especially in the pediatric space as a priority. CMS has spoken about closing health equity gaps. They have spoken about addressing behavioral health needs, haven't done a whole lot of doing what a great opportunity to take action. Digital therapeutics, overall, but especially focused in the pediatric space. They, that's, that's a low-hanging fruit for a lot of wins for a lot of people. 
Lisa Palko  17:42
Absolutely. You know, I think that's sort of the key. No one wants to be the first one out there, but at the same time, they recognize that there is a need, and certainly we have a preponderance of evidence to suggest that if the children are not treated appropriately, that they are at risk for poorer outcomes. And this is a chronic condition. So it needs to be recognized as that, the child will not necessarily grow out of it. And we also know that, you know, data has suggested in children on Medicaid with ADHD don't necessarily get the appropriate care, you know, medication seems to be prevalent within there. But when you look at guidelines, it's behavioral therapy is really something that's first line, but that requires a lot of effort. It requires investment from parents, and quite frankly, they don't have a lot of time. Right? So when you have an opportunity to use something that is actually meeting the family, right, because it's not the child, it's the family that you need to, to be aware of, and meet them at their home or at the child's school, make it easy for them. You know, oftentimes I heard your children don't want to take stimulants, because in school, they're singled out, because you have to go and get it at the nurse. Right? So to have something that you can meet them at their home. I think it provides a fantastic opportunity. 
Fred Goldstein  19:12
And you raised a fantastic issue, Lisa, which has been really resonating across the country. I see articles on it every day. We have a mental health crisis, in a sense the United States right now, especially among children because of what's happened with the schools etc., and other reasons. But we really have a dearth of therapists. There aren't enough people out there to provide treatment. I was actually looking at a report from the APA, where they, the American Psychological Association, that the ratio of psychologists to school children was off by an enormous amount based on what they thought the need might be. So how does this sort of fit into that realm? How does it potentially solve that problem? 
Lisa Palko  19:50
Well, you're right, there's, there's a limited number of therapists who treat children with ADHD and that actually shrinks when you look at those that actually take Medicaid as, as an insurer, and we've had this for decades, I would say the lack of child and adolescent psychiatrist as well. So you're really forcing the pediatricians to become the first line of defense when it comes to ADHD. So we are offering something that again, goes across those, those boundaries, right? The is does, you have what we call the inaccessible care or access to care, right? Well, this, this is something that can be used in the child's home, that they don't have to worry about getting on a bus and traveling miles and miles to see someone, you know, it's great. An apple day can keep the doctor away. But if you have to travel 20, 30 miles to get that apple - it's not going to help. So I think we have, I think it's our duty, quite frankly, to have an option for children. That helps them with their inattention. Something that can go unrecognized for years, and can only really, quite frankly, lead to poor outcomes. 
Andrey Ostrovsky  21:19
So along those lines, Fred, I am not sure to what extent digital therapeutic intervention is really going to address the access issue. In terms of provider shortages. We need more providers. I think special sub-specialty telehealth solutions could be interesting, which I'm happy to elaborate on. I've invested in the space. I think changing regulations around enabling therapists to practice across state lines and extending the flexibilities during the public health emergency, which those flexibilities are going to go away after the public health emergency, that would be a big deal. I think increasing the workforce of providers is important, but the lead time is enormous. And it's very important to set expectations and boundaries of what one manufacturer can do in terms of the provider shortage and mismatch and load balancing between therapists' and kids' needs. I think where there may be access benefit is there are health plans that are taking stimulants off the formulary. I know Aetna just took Adderall off formulary, which is I think a crime. There's certainly abuse and diversion potential. But you can't take a medication that for many people is very effective, off formulary, I think that there's probably going to be, should be challenged from a legal perspective and like MHPA perspective, in those cases, actually, Endeavour can step up and potentially fill that gap. But we shouldn't have an insurer dictating what is or isn't prescribed. So that's probably a bigger topic. I think in a rural setting where home delivery of a pill is limited or driving a long distance to a pharmacy is limited. Absolutely, that is a use case where a digital intervention, all you need is to get a text message from you know, a specialty pharmacy and you get the application downloaded. So that that I think is a very real use case, improving access. But I think there's a lot of other things that need to get done to address that provider shortage and mismatch issue. 
Fred Goldstein  23:39
Yeah, and obviously, there's a long time lag, as you talked about between getting therapists trained and getting them out in the field. And it's something that's being worked on. Just a final comment on the last episode we discussed, as you mentioned, Lisa, the president's address where he talked about strengthening the system's capacity connecting Americans to care and supporting Americans by creating healthy environments, all in regards to mental health. Any thoughts or perspectives you'd like to give us on that, Lisa? 
Lisa Palko  24:06
You know, I think one of the things that we've learned, you know, through this pandemic is that we really have, we are able to step up and address situations immediately. And I think if we're able to replicate that, particularly regarding the mental health crisis, we should. I think it's our duty, that we need to really put funds thing policies in place really, and to continue policies that are in place such as providers across state line, etc. I think that would really, you know, make great strides in this area. 
Fred Goldstein  24:54
And Andrey we've got about a minute left. Your thoughts on that?
Andrey Ostrovsky  24:57
I mean, I think this all comes down to remembering that there's a kid at the end of all this. There's a parent at the end of all this. And I know one of our colleagues, Kelsey, who's a mom of a child with ADHD. I think we all need to remember her story, and watching a mom cry, watching Kelsey cry when she sees the difference of her son just struggling through getting his shoes tied in the morning and barely passing second grade to taking a side effect free digital intervention, and finally, proudly being able to tie his shoes and be early for the bus to school, and watching the joy that that brings to her. And enabling Kelsey just to thrive as a mom, instead of just trying to stay afloat, trying to handle a kiddo that's bouncing off the walls are not able to pay attention. Like, that's what this all comes down to. And our colleagues at insurance carriers need to remember that individual patient's story, our regulator friends need to remember that patient's story. And importantly, there's rigorous evidence behind all this. So that's what I want to make sure everyone remembers.  
Fred Goldstein  26:22
Well, that's really a fantastic way to end it with that story. So thank you very much, Andrea and Lisa, for joining us on PopHealth Week. 
Lisa Palko  26:28
Thank you. 
Andrey Ostrovsky  26:29
Thanks Fred. 
Fred Goldstein  26:30
And back to you, Gregg. 
Gregg Masters  26:32
And thank you, Fred. That is the last word for today's broadcast. I want to thank our listeners for tuning in and our guests, Andre Ostrovsky MD FAAP Managing Partner Social Innovation Ventures and former US Medicaid Chief Medical Officer, and Lisa Palko PharmD, Vice President and Head of Medical Affairs for Akili for their time today. Akili's video game-based cognitive medicine is now being prescribed for inattention in children 8-12 with ADHD, and the company is studying the technology in several other patient populations. For more information about Akili, visit Akili interactive, and that's A K I L I interactive.com. And for more information about their product EndeavorRx, visit EndeavorRx.com. This live edition of the AMCP Podcast Series is Powered by PopHealth Week. We encourage you to follow, like, and subscribe to the series via www.AMCP.org/podcast or the podcast platform of your choice. PopHealth Week streams live on HealthcareNOW Radio at 5:30am 1:30pm and 9:30pm. Eastern and 2:30am 10:30am and 6:30pm Pacific. And until next time, please stay safe everyone. Bye now.
About the Hosts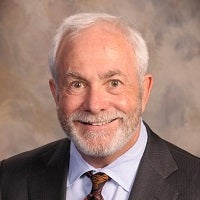 Fred Goldstein, President of Accountable Health, LLC
Fred Goldstein is the founder and president of Accountable Health, LLC, a healthcare consulting firm focused on population health, health system redesign, new technologies and analytics. He has over 30 years of experience in population health, disease management, HMO, and hospital operations. Fred is an Instructor at the John D. Bower School of Population Health at the University of Mississippi Medical Center and the editorial Board of the journal Population Health Management.
Connect: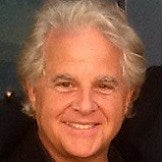 Gregg Masters, Founder and Managing Director at Health Innovation Media
Gregg is a seasoned senior healthcare executive, having provided leadership and consulting support for hospitals, health systems, capitated medical groups, IPAs, PHOs, MSOs, and several hospital/physician managed care joint ventures. He is Founder & Managing Director at Health Innovation Media, the publisher of ACOwatch.com, and is consistently recognized by his peers as a thought leader in healthcare social media via @GreggMastersMPH.