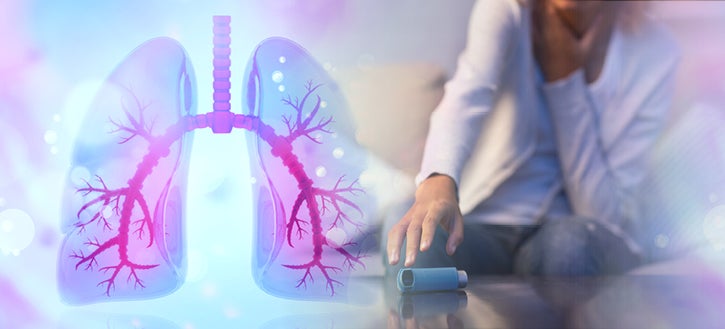 Asthma is a condition in which your airways narrow and swell and may produce extra mucus. This can make breathing difficult and trigger coughing, a whistling sound (wheezing) when you breathe out and shortness of breath.1
For some people, asthma is a minor nuisance. For others, it can be a major problem that interferes with daily activities and may lead to a life-threatening asthma attack.1 AMCP is pleased to work with Amgen Inc. to offer these resources to you.
Journal of Managed Care + Specialty Pharmacy
Additional Publications
Sponsored by Amgen Inc.
---
1. Mayo Clinic. (n.d.) Asthma. Retrieved from: https://www.mayoclinic.org/diseases-conditions/asthma/symptoms-causes/syc-20369653.