Understanding Insomnia: A Chronic Sleep-Wake Disorder with Significant Unmet Medical Need
Date: Thursday, February 6, 2020, 2-3pm ET
Event Type: Webinars
Price: Member: Free Non-Member: Free
Understanding Insomnia: A Chronic Sleep-Wake Disorder with Significant Unmet Medical Need
Sponsored by Eisai Inc.
Thursday, February 6, 2020, 2-3pm ET
Insomnia is most often described as a subjective complaint of poor sleep quality and quantity despite adequate opportunity for sleep, resulting in daytime fatigue, irritability, and decreased concentration. Although there are many treatment options for insomnia, 80% of US adults still report experiencing negative next-day effects related to medication use. Choice of a specific agent should be based on patient-specific factors and symptoms. This webinar provides an overview of insomnia disorder and the current challenges in adequately treating patients.
Topics of discussion:
Insomnia Disease Overview
Economic Burden of Insomnia
Unmet Medical Need
Key takeaways from the presentation include:
Insomnia disorder is characterized by difficulty falling asleep, staying asleep, or both, which can lead to daytime consequences
Insomnia is associated with elevated risk of several comorbidities, increased risk of motor vehicle accidents and falls, and workplace impairment and costly workspace accidents and errors
Insomnia is associated with a substantial economic burden. Healthcare costs are high in adults with insomnia compared to those without insomnia
The goal of therapy for insomnia is to improve the patient's ability to fall asleep, stay asleep, to wake and function well
Speakers: 
Margaret Moline, PhD
Executive Director, Neurology Business Group, Eisai Inc.
Lemborexant International Program Lead and Global Medical Lead
Tracy Durgin, PharmD
Associate Director, Medical Science Liaisons, Eisai Inc.
US Medical Affairs, Neurology Business Group
This webinar is sponsored, developed and presented by the sponsor. The content of the Science & Innovation Theater Webinar and opinions expressed by the presenters are those of the sponsor or presenters and not of the Academy of Managed Care Pharmacy. 
Sponsored by: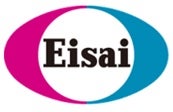 ** IMPORTANT: AMCP webinars are limited to the first 500 that join the webinar. However, AMCP will provide a link to the recording and slides to all registrants within a week from the webinar date. The recording and slides of sponsored webinars will be provided if permitted by the sponsor. 
For individuals from the media/press who are interested in attending, please contact Neal Learner at nlearner@amcp.org for more information.