Systemic Lupus Erythematosus: the "hidden" burden of this autoimmune disease
Date: Thursday, May 6, 2021, 2-3pm ET
Event Type: Webinars
Price: Member: Free Non-Member: Free
Science & Innovation Webinar
Systemic Lupus Erythematosus: the "hidden" burden of this autoimmune disease
Sponsored by GSK
Thursday, May 6, 2021, 2-3pm ET
Rheumatologist Dr. Dall'Era will provide insights into the "hidden" burden of Systemic Lupus Erythematosus (SLE): a multisystemic autoimmune diseaseovides disease education and shares a patient case study to demonstrate the need for prompt diagnosis, regular monitoring and timely treatment to achieve remission and prevent long-term organ damage.
Speaker: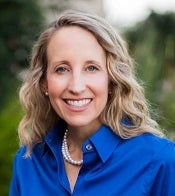 Dr. Maria Dall'Era, MD
Professor and Chief, UCSF, Division of Rheumatology
Director, UCSF Lupus Clinic and Rheumatology Clinical Research Center
Jean S. Engleman Distinguished Professor in Rheumatology
This webinar is sponsored, developed and presented by the sponsor. The content of this Science & Innovation Webinar and opinions expressed by the presenters are those of the sponsor or presenters and not of AMCP. 
Sponsored by:
** IMPORTANT: AMCP webinars are limited to the first 1000 that join the webinar. The recording and slides of sponsored webinars will be provided if permitted by the sponsor. 
For individuals from the media/press who are interested in attending, please email media@amcp.org.