The Specialty Pharmacy Supply Chain: An AMCP and Milliman Training Program
Date: Nov. 4, 2021 | 1 – 5:30pm ET
Event Type: Other Events
Location: Remote Learning
Price: Member: $695 Non-Member: $695
An AMCP and Milliman Corporate Training Program
Audience
Brand and payer marketers, account executives, field and HQ-based HEOR leads, and payer medical leads 
Program Description
The specialty pharmacy supply chain is complex. As the percentage of health care cost on specialty pharmacy increases, so does the number of stakeholders seeking solutions to reduce cost. Makers of specialty pharmaceuticals are contending with specialty distributors, specialty pharmacies, and health care providers who are all competing for a dominant position in drug delivery and reimbursement. Increasingly, influence from non-supply chain participants is shaping future considerations for specialty pharmaceutical manufacturers. These factors, as well as an increase in the number of high-cost therapies, incentivize employers, PBMs, manufacturers, and other stakeholders to reassess their business models and contracting arrangements for distribution and reimbursement.
Join us to hear managed care experts explore specialty pharmacy supply chain strategies, including motivations and challenges associated with various sourcing options across the pharmacy and medical benefit. Gaining a better understanding of the opportunities and challenges that come with the specialty pharmacy supply chain will be imperative in adapting successfully to this evolving pharmaceutical landscape.
Take home: How are payers making money and what are the incentives, how are SPP drugs priced. Flow of money transparency, how the drugs are priced and reimbursed. 
Program Goals
Understand the competing pathways, challenges, and economic incentives within the specialty pharmacy supply chain.
Leverage key information presented to understand the implications of sourcing specialty drugs through GPOs, white bagging, and other models.
Interact with a stakeholder panel to discuss how health plans, pharmacies, wholesale distributors, and PBMs continue to formulate and refine strategies to enhance specialty pharmacy management.
Moderator

AJ Ally, RPh, MBA
Pharmacy Management Consultant
AJ Ally is a pharmacy management consultant with the Chicago office of Milliman. He joined the firm in early 2019 and lead strategic client engagements.
AJ is a licensed pharmacist with over 20 years of experience in pharmacy and managed care. AJ has deep expertise in the pharmacy supply chain, PBM pricing strategies, operations, formulary rebates, specialty pharmacy, and benefit designs. He has worked with all types of payers supporting strategy and implementation. AJ has held various leadership roles within the PBM and pharmaceutical industry. He has a track record to advance a company's capabilities, bringing a higher level of strategic and analytical discipline to understand the customer that resulted in new solutions within the pharmacy benefit industry. AJ's previous roles as Vice President of Pharmacy and Vice President of Strategy encouraged transformation and transparency in the pharmacy supply chain, introduced new plan designs and the use of technology to improve provider-patient relationships. AJ was also instrumental to introduce new PBM solutions in the market that reduced total cost and increase member access, including launching for first PBM narrow formulary. AJ started his career in pharmaceutical sales, where he worked with IDNs and health systems to support P&T decisions and pull thru formulary products. AJ also spent several years at Hewitt Associates, consulting for fortune 500 employers with designing and managing their pharmacy and health & welfare benefits.
Faculty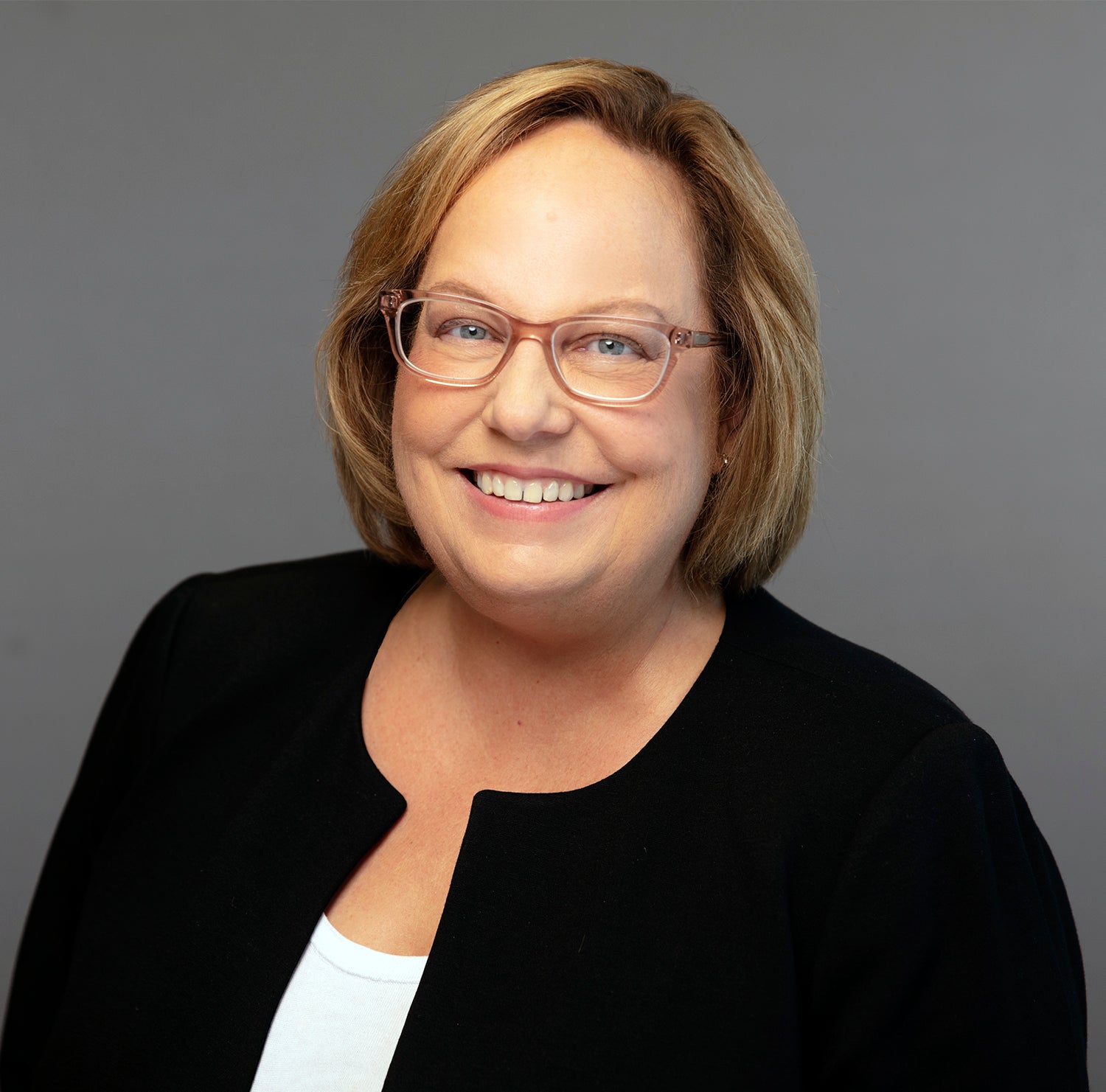 Angela Ward
SVP, Specialty Services (AmerisourceBergen)
Angela Ward serves as SVP – Specialty Services for AmerisourceBergen. Leveraging more than 27 years of healthcare experience, she leads a consulting group focused on providing comprehensive pharmacy solutions to health systems and clinically integrated networks. Pharmacy Solutions focuses on ambulatory care, specialty pharmacy, 340B compliance, and patient support services.  Prior to joining AmerisourceBergen, she served as Vice President of Pharmacy Services at Memorial Hermann where she was responsible for pharmacy services across the health system. She has also held previous clinical management roles at Alegent Creighton Health and Eastern Maine Medical Center.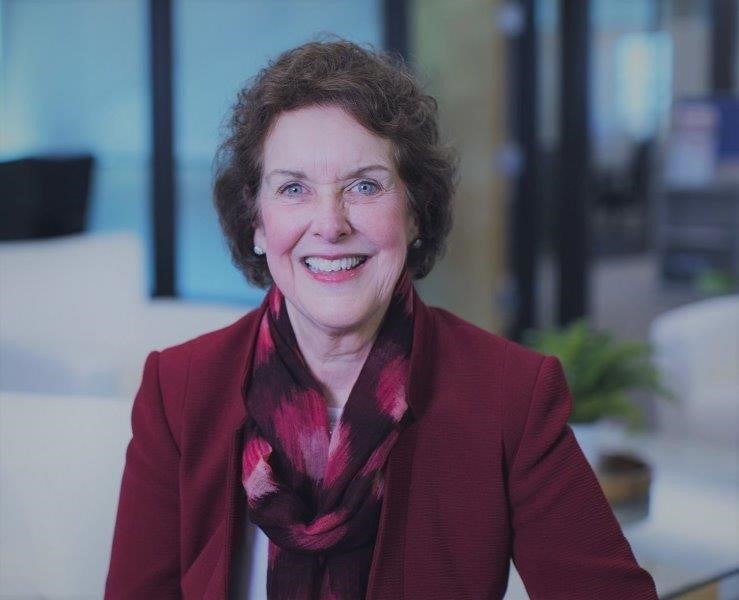 Susan Faust
Executive VP, Strategy (Soleo Health)
Susan Faust has a diversified blend of healthcare experience in management and leadership roles, including Specialty Pharmacy, PBM, Home Infusion and Home Health. Currently employed by Soleo Health as Executive Vice President, Strategy, Susan is responsible for initiatives to support Soleo's growth and mission to "simplify complex care". Most recently, as part of the PANTHERx Rare executive team, she held the position of Senior Vice President, Head of Markets.  She also served for two years on the Diplomat executive team as Vice President Infusion Services & Business Development. Her specialty experience began as Vice President Sales & Marketing for Hemophilia Health Services which became an Accredo company. Medco's acquisition of Accredo, led to Susan's promotion to the management team where she served as Vice President, Specialty Services for the Medco Health Plans group and she was part of the transition team when ESI acquired Medco. Susan also worked as an individual consultant for several healthcare companies. Her healthcare career began in home health with her family-owned Chicago area Interim Healthcare franchise.
Susan's other professional activities include serving on PCMA's Board of Governors as well as speaking engagements at Pinsonault, Zitter and  Medco Drug Symposiumns.
Susan earned her BA at St. Norbert College and her Certificate de Commerce et d'Industrie de Paris, Université de Paris.
Ashley Kalchthaler
About Milliman
For more than 70 years, Milliman has pioneered strategies, tools, and solutions worldwide. As one of the largest consulting and actuarial firms in the world, we are recognized leaders in the markets we serve.  Milliman offers specialized consulting services in healthcare, with Milliman consultants serving a wide range of current and emerging markets. Clients know they can depend on us as industry experts, trusted advisors, and creative problem solvers. For further information, visit milliman.com. 
About AMCP Corporate Training
AMCP is the professional association leading the way to help patients get the medications they need at a cost they can afford. Creating real-world, relevant training for life science companies, we build your health care business acumen so you can step out in confidence, equipped for customer engagements that drive positive patient outcomes. We've shaped our learning forums to connect you with thought leaders and experts. This, plus AMCP tools and resources, fast-tracks you to what's relevant and keeps you informed about the newest insights. We'll help you learn about the health care reforms that are most meaningful to you, your account teams and your clients – guiding you to customer-targeted solutions.
For questions on the corporate training program, please email View Email Address.