Pre-Approval Information Exchange (PIE): Implementing Pre-Approval Communication Strategies
Date: Nov. 30 | 2-4:30pm ET & Dec. 2 | 2-4:30pm ET
Event Type: Other Events
Location: Remote Learning
Price: Member: $695 Non-Member: $695
An AMCP and Xcenda Corporate Training Program.
Audience
Brand and payer marketers, account executives, field and HQ-based HEOR leads, payer medical leads. AMCP members & non-members. 
Program Description
This Program offers real-world, relevant training for life science companies. Are your company's pre-approval information exchange (PIE) strategy and tactics aligned with the market and FDA guidance? Do you know: 
What PIE data payers are receiving about new products in development? 
What additional data payers are looking for? 
What additional information are payers providing about specialty products? 
How other manufacturers are communicating PIE information? 
How to leverage FormularyDecisionsSM for pre-approval communication? 
How to integrate a pre-approval dossier into a proactive communications plan? 
How to facilitate alignment on PIE policies and process with key stakeholders within your company?
Program Goals
At the completion of this program, participants should be able to: 
Build your PIE expertise and core competencies required to drive your pre-approval payer objectives. 
Gain real customer insights – AMCP thought leaders and experts bring insight and meaning to their rapidly evolving business models. 
Provide resources to build expertise and confidence, and a framework to enable managers to coach their team members. 
Moderator





Charlie Dragovich 
Senior Director, Market Access & Business Development - West | Xcenda 
Faculty


Laurie Fazio
Head, Market Access Solutions & Growth Strategies | FormularyDecisions
 


Jay Jackson, PharmD, MPH
Senior Vice President, Consulting Services | Xcenda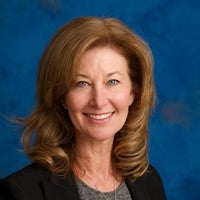 Lisa Cashman, PharmD
Vice President, Specialty Solutions | MedImpact & AMCP Formmat Executive Committee
About Xcenda
Xcenda's strategic consulting and field reimbursement services help pharmaceutical and biotech manufacturers thrive in global, value-driven healthcare markets. Our areas of expertise include health economics and outcomes research, reimbursement and global market access strategy, market research, and health policy analysis, as well as the development of value demonstration tools, scientific publications, training programs and outsourced field reimbursement teams. We apply a broad, yet strategically connected array of consulting services to help manufacturers identify, demonstrate, and deliver their brand's value proposition to key healthcare stakeholders.
About AMCP Corporate Training
AMCP is the professional association leading the way to help patients get the medications they need at a cost they can afford. Creating real-world, relevant training for life science companies - we build your health care business acumen so you can step out in confidence, equipped for customer engagements that drive positive patient outcomes. We've shaped our learning forums to connect you with thought leaders and experts. This, plus AMCP tools and resources, fast-tracks you to what's relevant and keeps you informed about the newest insights. We'll help you learn about the health care reforms that are most meaningful to you, your account teams and your clients – guiding you to customer-targeted solutions. 
For questions about the corporate training program, please email View Email Address.